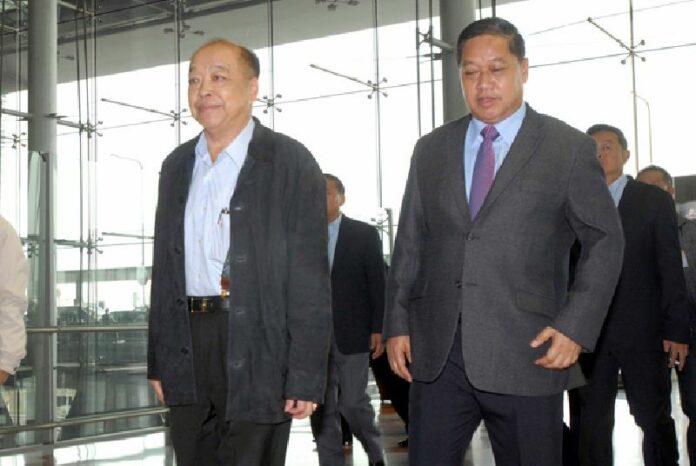 (13 April) Thailand's Minister of Foreign Affairs, accompanied by Minister of Defense, left for the Netherlands to make the final oral statement to the International Court of Justice in the Thailand-Cambodia legal fight over the surround area of Preah Vihear temple.
The oral hearing was set to take place during 15-19 April. The verdict is expected to be handed down 6 months from now.
Mr. Surapong Tovichakchaikul, the Minister of Foreign Affairs, said he was ready for the hearing, having prepared rebuttals to every possible argument the Cambodian representatives were expected to make.
The minister urged Thai citizens to follow the event live via television and radio broadcasts planned by the government to avoid misinformation.
"I am confident that Thailand will win the case … and that the ICJ will grant us a fair process, because peace of the opposing sides will be in the court's consideration" Mr. Surapong said.
PM Yingluck Shinawatra has given the lawyer team her moral support, he added.
ACM Sukumpol Suwanatat, the Ministerof Defense, said he was certain Thai-Cambodian border will be peaceful throughout the process. He said he gave no order for any reinforcement into the area.