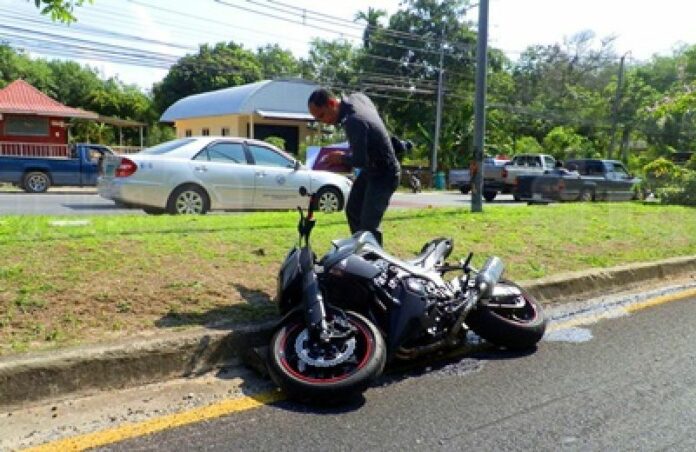 (21 April) Phuket police said a Malaysian man died after his motorcycle slid off the bend in Talang sub-district.
The deceased was identified as Mr. Loh Zhi Wei, 29, and police said he was a son of a millionaire in Malaysia. The accident took place the particularly perilous section of the outbound road known locally as Curve of the 100 Deaths.
A police inspector told our correspondent Mr. Wei apparently approached the curve on his motorcycle at high velocity and failed to turn direction in time. He added that most of the accidents happened because the drivers ignored a large sign nearby which advised motorists to lower their speed.
Mr. Wei′s friends told police he traveled to Thailand with them to participate in the 19th annual Phuket Bike Week event, which was held from 14-21 April at Patong beach. He was last seen driving off from the hotel.
On the same day, a man from the United Kingdom was also killed in a motorcycle accident at a road bend in Phuket′s Muang sub-district. Early accounts from the scene identified him simply as Paul.
Police said the Briton was seen driving in reckless manner around the curve shortly before he was found dead. He was reportedly killed when his motorcycle crashed into the road fence, sending him flying into the ground. The incident took place in early morning.