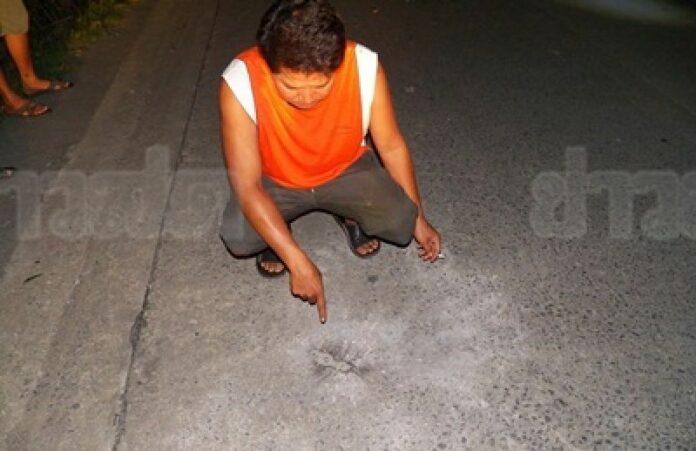 (30 April) At 2 AM. Pol.Lt. Bunjong Somsong, official on duty at the Klong Luang police station in Pathumthani province, received reports of teenage gangs throwing explosives at each other, causing injury to bystanders in Soi Bongkochi.
Investigations on site uncovered remains of a shattered light bulb in the middle of the
road along with flower pots, blown to bits. 3 explosion marks were found on the road along with
plastic remains of small handmade explosives. Mr. Somsak Sawasjeen, 46, was injured in his right rib
and elbow area.
Mr.Somsak says that when he was inside his house, he heard an explosion noise
so he went out to see what was going on. Meanwhile, a group of teenagers were chasing another group
of teenagers and threw an explosive in Mr.Somsak's direction. He then ran into the house but not
before the explosive went off, causing him minor injuries.
Police officials plan to arrest
these teenagers for further litigation.