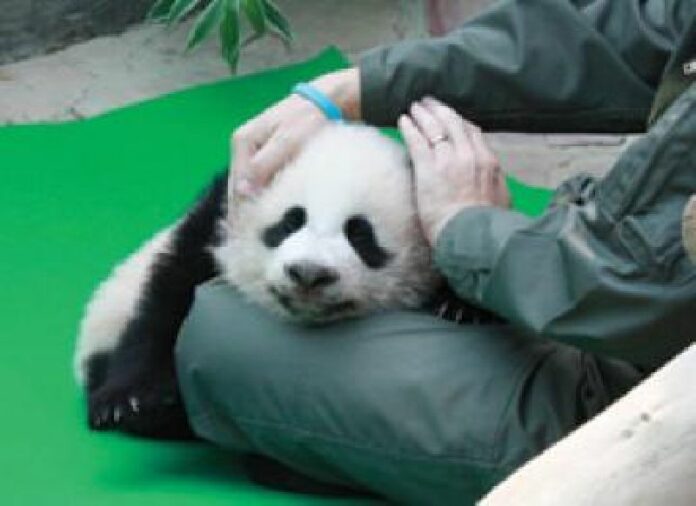 The Chinese government will allow Lin Ping the panda to stay in Thailand for a while longer.
Mr.Surapong Tovichakchaikul, Deputy Prime Minister and Foreign Minister, announces
aftertalks with Mr. Wang Yi, China's foreign minister in his formal visit to Thailand. This was his first visit after being appointed the foreign minister, which showcases the great relationship between Thailand and China, which is believed will continue smoothly and develop greatly under Mr.Wang's term.
Miss Yingluck Shinawastra, Prime Minister, invites Xi Jinping, President of
China, and the Chinese premier Li Keqiang, to visit Thailand in 2013 as well. Thailand has also offered to host a high-level meeting of ASEAN – China, to commemorate the 10 year anniversary as an ASEAN-China strategic partner, inviting Mr. Wang to open the ceremony.
"China is interested in the development of regional connectivity and Thailand's infrastructure development projects under the budget of two trillion baht since China views Thailand as an important hub for China to establish a link in ASEAN. Development of high-speed rail, is of utmost importance and tourism cooperation between the two countries prove to be highly successful, with 2,800,000 Chinese tourists visiting Thailand in the last year," said Mr. Surapong.
"During my visit, the prime minister has expressed great interest in Lin Ping, but as the agreement China made with Thailand and international practices state, when the time comes the panda will have to return to China to find a mate. I hope that Thais will understand this issue. However, due to the public's affection and attachment to Lin Ping, China has considered extending the panda's stay in Thailand," Mr. Wang was quoted to have said.