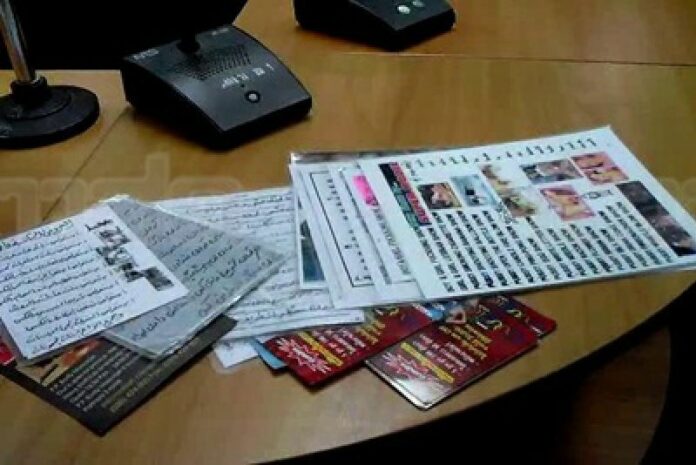 (13 May) Mueang Pattaya police arrested illegal tour guides, with their pamphlets for sex shows, targeting foreigners in Walking Street Pattaya.
Police said
they have received numerous reports on these illegal tour guides or sex show salesman causing
annoyance to tourists on Pattaya walking street, begging, guiding, and often bullying foreigners
into sex shows.
7 Thai male illegal guides were arrested along with their colorful pamphlets
advertising sex shows and clubs. Police said they illegally operate on Pattaya walking street.
The suspects confessed to working for sex establishments in Pattaya walking street as a
guide and sales person for sex shows, herding male foreigners into the establishments.
A
separate team of police have also arrested more than 30 drug users and prostitutes along the beaches
of Pattaya and have detained them in Mueang Pattaya police station for further
investigation.
Police have pressed charges of distributing pornographic material for
commercial purposes. The drug users were questioned and will be prosecuted according to the legal
procedures. The prostitutes were fined and let go.