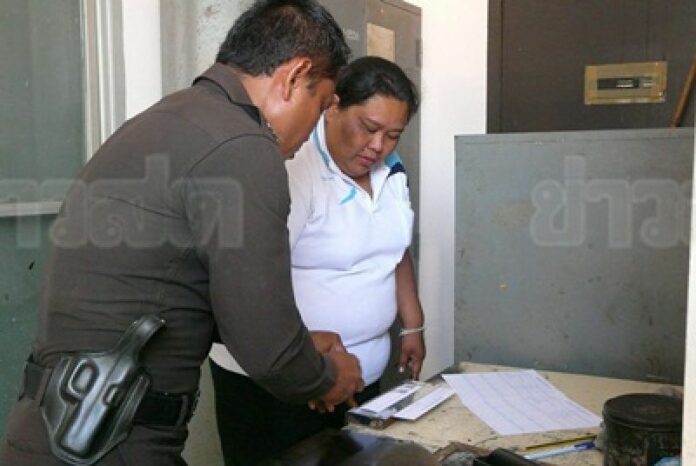 (16 May) The shocking case of "Potter", a 3 year old boy who was found dead after a teacher reportedly left him in a parked and locked vehicle for 7 hours has some new developments.
Currently, the parents and family members have taken the boy's body to perform religious funeral rites at their house. Meanwhile, the owner of the school revealed that the boy had not been registered as a student in Utumpornwittiya School, and was not yet enrolled.
Ms.Tunyatorn Boonma, 27, Potter's mother, said at his funeral that the owner of the school informed her that her son was not yet enrolled in Utumpornwittiya school. She says the school owner simply does not want to take responsibility for the incident, and insists that her son had been attending pre-school classes at the school since last year.
Ms. Tunyatorn said it is impossible her son was not listed in the school records, adding that even during the summer break,his teacher assigned some homework to Potter as well.
She told our correspondent that on 9 May, the school contacted her and asked for her ID card, her son's birth certificate, and her home registration,which she provided to them on 10 May. They also informed her that Nong Potter, who was 2 years and 6 months old, was old enough to enroll in the school.
The school reportedly insured her that, even though her son was very young, a teacher will take care of him and take him to and from school. Now, with her son dead, Ms. Tunyatorn pleads the school to take action since they must be well aware of the identity of this teacher and all the family wants is justice. She also asked the Minister of Education to assist with her case.
On the same day, at 09.15, Ms.Ampika Petchnam, 32, teacher of Utumpornwittiya School, arrived at Utumpornpisai police station in Sisaket province and identified herself as the driver of the vehicle.
Ms.Ampika pleaded guilty to all charges and informed police that she would gladly pay for all damages caused to Potter′s family.She has level 1 insurance on her vehicle with Erawan Insurance Company.
She stated that she, herself, has a small child and did not mean for the incident to take place, saying that she accepts full responsibility for this case and knows she has wronged the family of her student. She informed police that she had been helping Potter's family ever since the accident, and is the host of his funeral service as well.
Ms. Ampika was granted bail.
Mr. Pranorm Petchnam, 58, Ms.Ampika's mother, said that her daughter has been with Potter's family since the incident but the reporters simply did not know that. She also reportedly gave 20,000 baht to the family and helped with the funeral,the tents, the cooking, etc.
My daughter has been shocked ever since the incident and became very flustered. Sometimes I can?t make any sense in her speech. She has been crying all the time because she feels bad for Nong (little brother) Potter, Ms. Pranorm said to reporters.