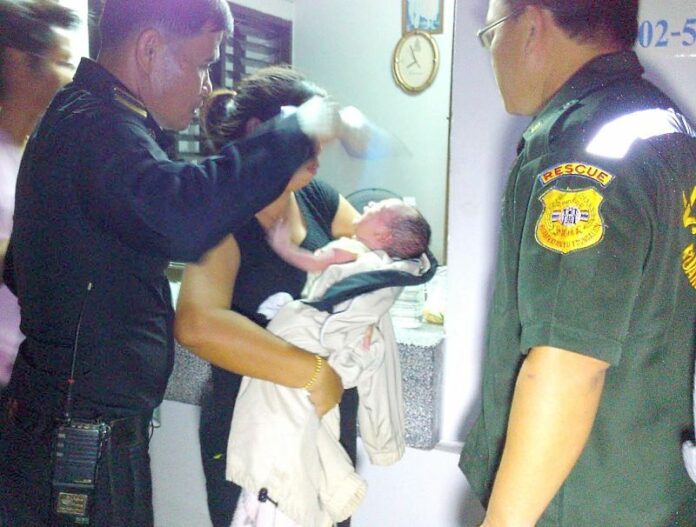 (17 May) A baby has been left on pedestrian bridge over Vibhavadi Road, Bangkok.
Ruamkatunyoo rescue foundation volunteers and police received the call from Mr. Nuttayanon Tawara, 27, who said he came across a baby boy, aged 10-15 days, on the overpass. The baby was wrapped up in a pink knit hat and a cream colored jacket. By the time the rescue worker arrived, people were crowding over to take a peek at the boy and curse the actions of the mother.
Mr.Nuttayanonsaid that he walks along the overpass in front of the National Memorial every day. When he spotted the baby, he called for the security guard of the National Memorial and alerted the police.
The Ruamkatunyoo rescue worker brought the baby to Prachatipat Hospital for a health checkup before recording the incident in the daily police journal. The baby was then sent to an orphanage in Khlong 5, Pathumthani.
Police suspect the mother to be a teenager who ditched her baby in fear of family conflicts. She might have left the baby on the overpass in hopes of the baby being rescued.Officers are now looking through security camera footages and are searching for the parents of the boy.