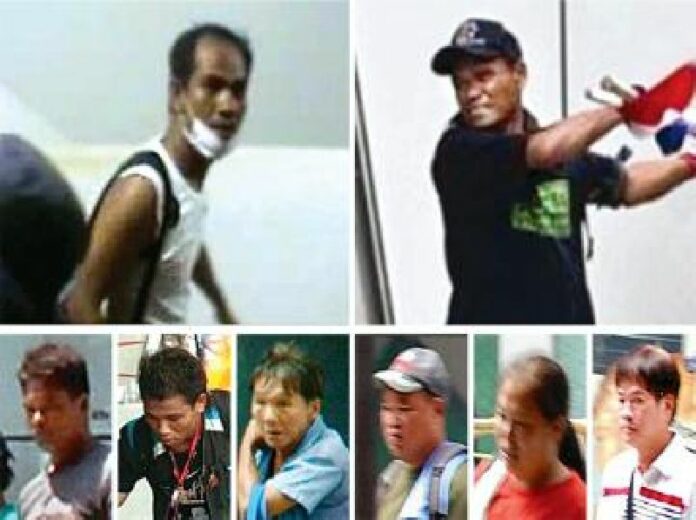 (23 May) Chief of the Division of Special Investigation (DSI) has instructed the Metropolitan Police to revive its efforts in locating the armed militants that allegedly infiltrated the ranks of the Redshirts protesters during their mass protests in April-May 2010.
Pol.Lt.Gen. Anuchai Lekbumroong, vice commander of the Metropolitan Police, said Mr. Tharit Pengdit of the DSI has sent an urgent message to his police force to interrogate all security forces personnel involved in the military operations against the Redshirts in 2010 and find any evidence of the ?Blackshirts? fighters that Former PM Abhisit Vejjajeeva said have infiltrated the protesters and posed threats to the authorities.
The Blackshirts were also allegedly responsible for burning down Central World shopping mall (CTW) in Ratchaprasong intersection on the last day of the protests.
Previously, the police have released security camera footage which identified some of the suspects involved in the arson attack. The police said the investigation to locate these suspect is ongoing.
On the same day, Maj. Wintai Suwaree, vice spokesperson of the Royal Thai Army, said in press conference that the military could not intervene and extinguish the fires at CTW because ?unidentified armed elements? were shooting at the soldiers.
The vice spokesperson denied accusation by adviser of CTW′s security team that the soldiers were already in the area and prevented firefighters from entering the shopping mall. Maj. Wintai said that the Blackshirts could have disguised themselves as military personnel, so one cannot judge the matter from appearances of the uniforms.
Maj. Wintai said that no one should spread ?incomplete? information about the 2010 violence because the public could be ?confused? and ?become even more fractured?.