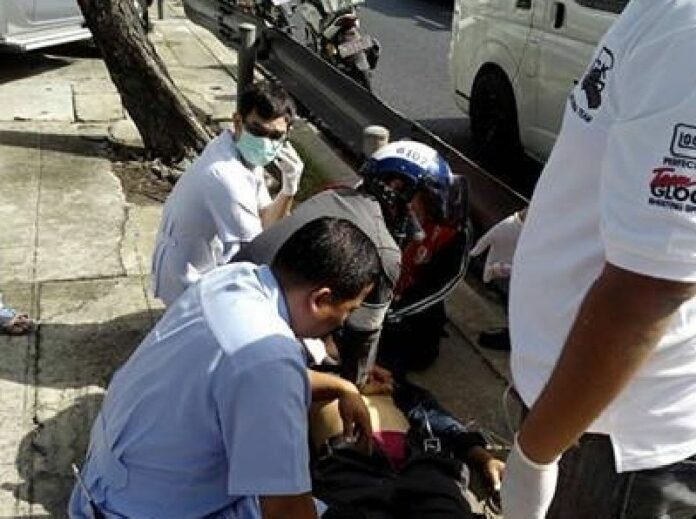 (27 May) A taxi driver died in his car during Bangkok′s rush hour this morning.
Witnesses said they saw Mr. Pravit Ngarmsanit, 55, unconscious in his seat, with bubbles foaming at his mouth. The incident took place on Ratchapisek Road, near Criminal Court building. They soon alerted the police.
Rescue workers arrived and tried to resuscitate him, but failed. Mr. Pravit was declared dead at the scene. It is believed he also suffered seizure.
No other detail is immediately available from the police.