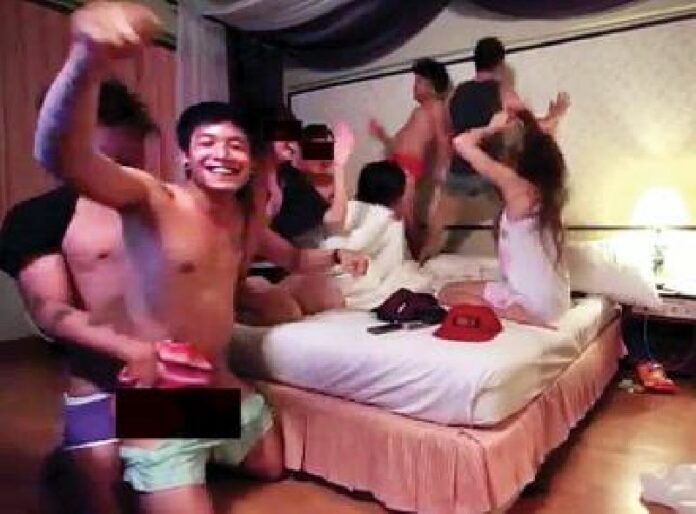 (26 May) The Rock Mode Gang challenges Chiang Mai police yet again by posting of men and women dancing to parody song of Gangnam Style and Harlem Shake on the internet – just after they were fined for their naked bike ride across Chiang Mai.
The gang, called ?The Rock Mode?, have filmed their own naked version of Gumnum Style (which is a Thai parody of the South Korean Gangnam Style) and Harlem Shake, with their genitals flailing about, and uploaded the clip onto Youtube and Facebook.
One of the individuals in the clip is believed to be Mr. Jatpol Chanbuntawee, 24, who was just fined by the police on charges of indecent acts after a video clip of him riding a motorcycle around Chiang Mai naked surfaced online. The uploader, said to be an individual with nickname "Ai Bomb", has reportedly fled the country.
This latest upload has been interpreted by the the police as the Rock Mode Gang taunting the authorities, and the videos' intent were clear that they wanted to publish them onto the online world due to the arrest of Mr.Jetpol.
A senior police official in Chiang Mai said that patrol officers have been looking for the gang members in hotels, bungalows, and other places.
Police say they will find the harshest punishment allowed for these individuals for taunting the force. A large scale investigative officers meeting will be held on 27 May to determine the actions which will be taken on the gang members.
With the toughest punishment law available, they will learn to not disobey the law again, the senior police officer said.