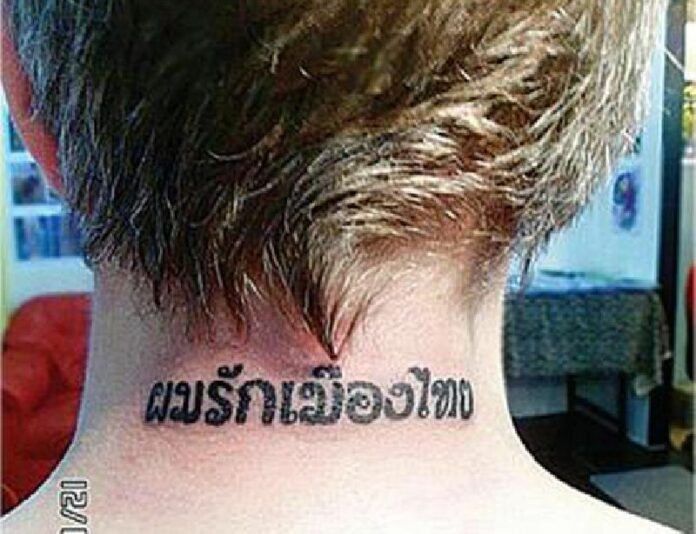 (29 May) Eager to prove that a minor incident involving a rude
Thai bus driver during a recent trip to Thailand did not affect his love for the country, a
Norwegian man sent a photo of the tattoo on the back of his neck which reads I Love
Thailand.
Ms. Monnapa Navatong, official from Tourist Assistance Center, under the
jurisdiction of Ministry of Tourism and Sports, in Phuket province showed the picture to our
correspondent. She said she had received complaint from a Norwegian tourist, identified as Mr. Jon
Helga Vaeng, about impolite behavior of a bus driver he encountered.
She said she had told
Mr. Vaeng the matter has been dealt with, and hoped the incident would not be a bad stain on Mr.
Vaeng′s experience in Thailand. In a reply, Mr. Vaeng assured her that he understood Thai people are
generally friendly, and the bus driver was an isolated bad apple. He also attached photo of his
tattoo to underscore his point.
Ms. Monnapa said she is very surprised and glad to see the
photo. She said she has forwarded the picture to Mr. Somsak Purisrisak, Minister of Sports and
Tourism.