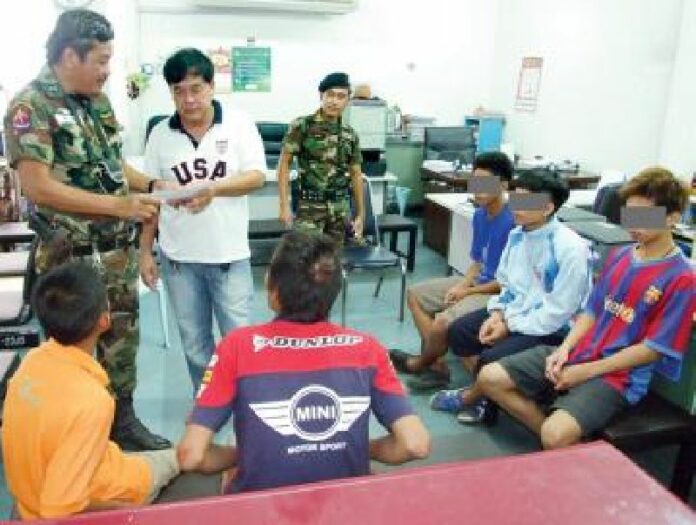 (9 June) Outraged by
theft of a hat, a group of vocational school students attacked another group of students in Udorn Thani province, killing one.
Just after midnight,
locals phoned police to inform them about fighting in front of a local center of Department of Non-Formal Education in Koksa-ard
district. Arriving at the scene, police found 3 victims, aged 14, 15, and 19, lying in pool of
blood. Their injuries were described as serious, with wounds of assaults by blunt object. A
80 centimeter long iron pipe soaked in blood was found nearby.
The 15 year old boy was the
most seriously injured. He was gravely wounded in his head, chest, and face. He later died at
hospital.
The 14 year old victim, who was identified by police as Korn (alias), said they
were hanging out in the village center before riding home on motorcycle around midnight. On the way,
he said, they were ambushed by rival group of teenagers in the village.
Police later arrested
3 suspects as they were hiding in the village. Two of them are 17 year old and the other 16 year
old. Police say they are all students of a vocational school in the province.
The suspects
told police they always had fights with another group of students, especially in temple fairs and
other religious events. They said the deceased student angered them recently by stealing their hat,
which was knitted with an image of a rabbit, and taunted them to get it back.
The suspects
said that on the day of the incident, the deceased student told them he already threw the hat away,
which made them very angry, so they ambushed the group near the village o teach the lesson. They
said they hit the victims till they passed out, then fled in the darkness, before police eventually
caught up with them.
Police detained the suspects and charged them with physical assaults
leading to deaths.