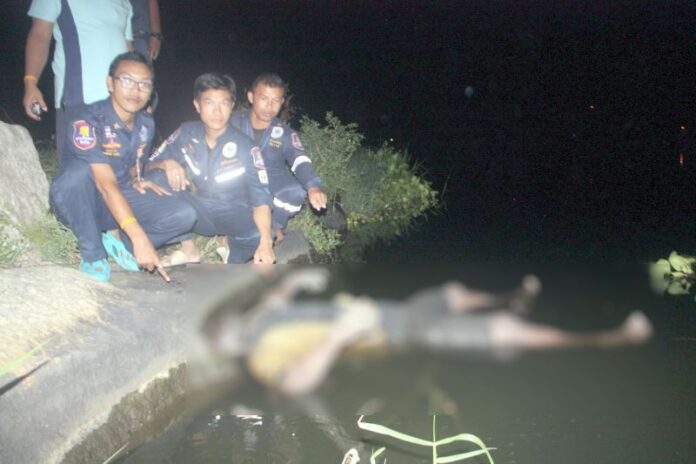 (27
June) A dead body has been found at a pond in Chonburi province by a man who was fishing
there.
The pond located behind a shrine dedicated to spirit of Lady Takien at Prince Chumpon
Park. The dead body identified as male, 25-30 year old. No wound or trace of fight has been detected
on his body, and no ID of any kind was found on him.
Nevertheless, police found a bag of glue
attached to his pants.
Mr. Pairote Saipetch, the person who reported the body discovery to
the police, told our correspondent that he and his friends were sneaking into the park to fish at
the pond. As they were chattering, he said, the dead body surfaced.
Police say the individual
might have been a glue addict who inhaled the substance to the point of delirium and fell into the
water.