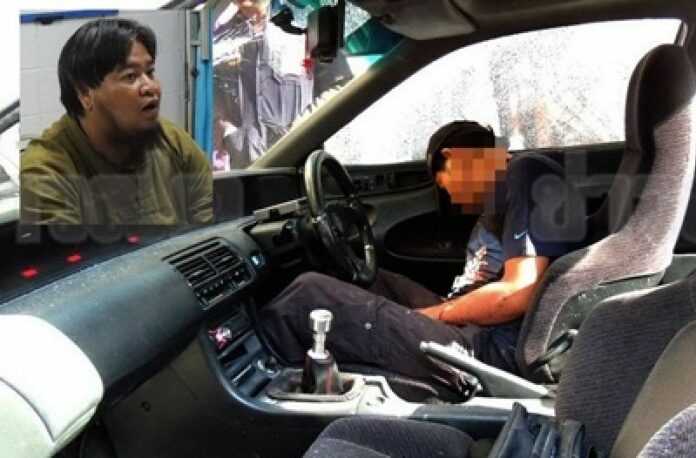 (28 June)
A man told police he emptied 3 handgun magazines shooting at his victim in Saraburi province because
the victim slept with his wife.
The murder took place in front of a condominium in the town
center. When police arrived at the scene, they found the body of Mr. Surapol Sukkasem, 38, a
resident of Autthaya province, in the front seat of his car. He was said to be a son of a
businessman in that province.
Later, Mr. Chirawat Kuanliang, 37, a resident of Saraburi,
surrendered himself to the police and said he shot Mr. Surapol to death because he had been sleeping
with his wife.
Mr. Chirawat told police he and his wife had 2 children together, and Mr.
Surapol has been a good friend of his. However, he said, he found out that Mr. Surapol has been
bringing his wife to sleep with him at that condominium, which enormously enraged him.
According to Mr. Chirawat, as soon as he saw Mr. Surapol he raced to the car, opened the car
door, and shot Mr. Surapol at point-blank range. He also sprayed bullets on the car windshields and
the car doors. He reportedly spent 3 magazines of his handgun in the murder.
The suspect told
police he felt compelled to committing the crime out of rue man′s honor.
True man can be
killed but he cannot be insulted, Mr. Chirawat told police, citing a well-known Thai
proverb.