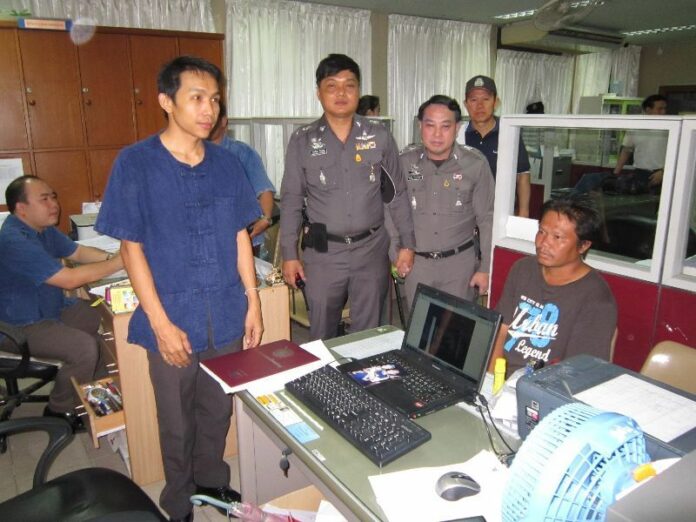 (12 July) A man in Chiang Rai province confessed to burning his house down out
of anger that his mother, who was living with him, refused to cook dinner for him.
Last
night, firemen were called to a wooden in Muang district which was completely on fire when the
rescue team arrived. The firemen took 30 minutes to extinguish the flame. Property losses were
estimated to cost at least 500,000 baht.
Mr. Paopan Pankampuang was arrested this morning
following reports that he committed the arson. Mr. Paopan told police he was living at the residence
with his mother Ms. Supan Wicharew, 57, and his 7 year old son.
He said the incident took
place after a long day of works in the rice field, during which he had consumed some alcohol. When
he returned home, he said, his mother did not cook dinner for him. He reportedly became very angry
out of his anger and alcohol influence, scolding his mother and driving her away from the
house.
Mr. Paopan told police he later bought a bottle of gasoline and burn his house,
starting from a wardrobe. He said he picked up his son and fled the scene, before the police finally
caught up with him.