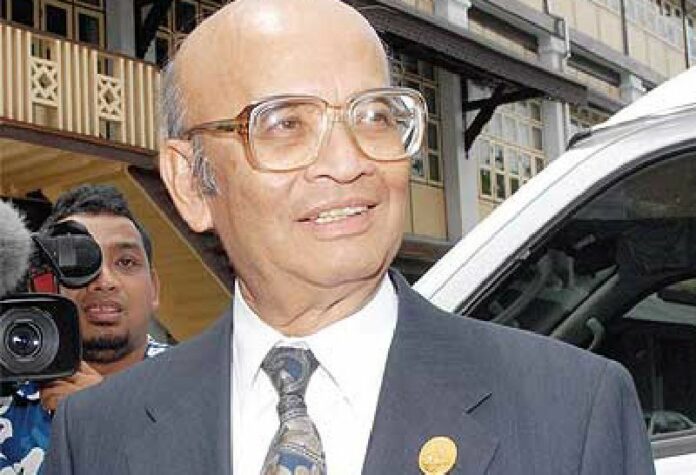 Discussion and debates concerning the 2-trillion baht loan decree continues, with Mr. Kanit Na Nakorn, the chairman of the Law Reform Commission, suggesting that the loan plan was unconstitutional and arguing that it was represented as a special law decree, therefore violated Section 169 of the 2007 constitution.
Meanwhile, Mr. Pongthep Thepkanchana, deputy Prime Minister, defended that the bill was in accordance with the constitution and it was similar to other loan bills previously enforced.
Moreover, the legislature can still hold a vote of no-confidence against the bill if they think it is violating the law.
Mr. Suranant Vejjajiva, Secretary-General to the Prime Minister, added that the 2-trillion decree will not be incorporated into the state fund, because it would not need to submit to national fiscal budget. Hence, it cannot be considered violating Section 169.
The decision of the Council of State Secretary General on Friday also agrees with Mr. Suranant′s argument.
However, the appendix section of the decree includes the actual figure of the fund needed, and how it will be spent, also step-by-step procedures and evaluation process, which will be reported to the Cabinet and the Parliament.
Now one can argue interestingly that; (A) if the controversial degree does not represent any significant changes from previous borrowing decree, then how could the opponents rally against it?
(B) Suppose that the bill strictly listed up borrowing causes, budget figure, examination and evaluation procedures like any other projects previously applied, with recognition from both the government and the Parliament, will there be any other doubts against it?
Now one can simply imply from the attitude of the anti-government critics whether their opposition against the plan to uplift the quality of the nation is sincere or not.