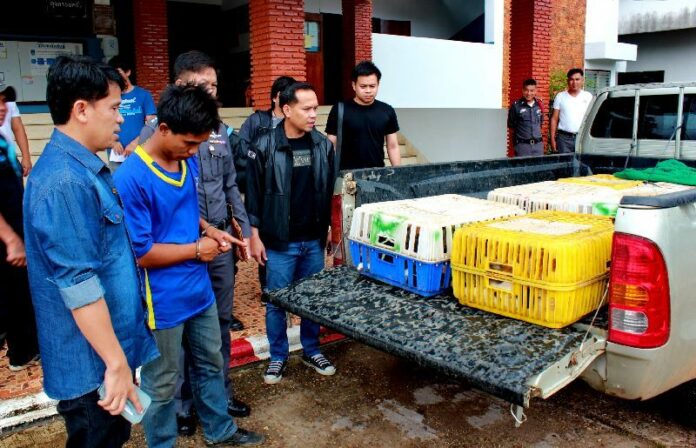 (11
July) Police in Nakhon Phanom province have arrested a man who attempted to smuggle over 90 cats
packed tightly inside the tiny cages on his pickup truck out of Thailand to be processed into food.
Following tips from informants that a cargo of illegal animal transporting near Thai-Lao
border in Nakhon Phanom, the police arrested Mr. Sodsai Ampawa, 26, a resident of Buriram province,
as he drove along the road in Kam Charoen village, Baan Paeng district.
On the back of the
truck police found 6 plastic cages, each housing around 20-25 cats. Mr. Sodsai told police he was
hired by a businessman to transport the cats from Mahasarakarm province, and he intended to cross
the border into Laos via a boat in Mekong River.
Police charged him with animal abuses,
transporting animals without permit, and transporting animals into pandemic-risk area without proper
vaccination.
Pol.Maj. Sakchai Saadmarerng, commander of Baan Paeng police, said destination
of the animal cargo was most likely Vietnam where the cats would be processed into food for exotic
delicacy.
There have been many cases of Thai smugglers sending dogs to be eaten in Vietnam,
Pol.Maj. Sakchai said, but this is first time he has encountered case of cat smuggling. He said it
is not clear who′s behind the trade and how much money was involved.