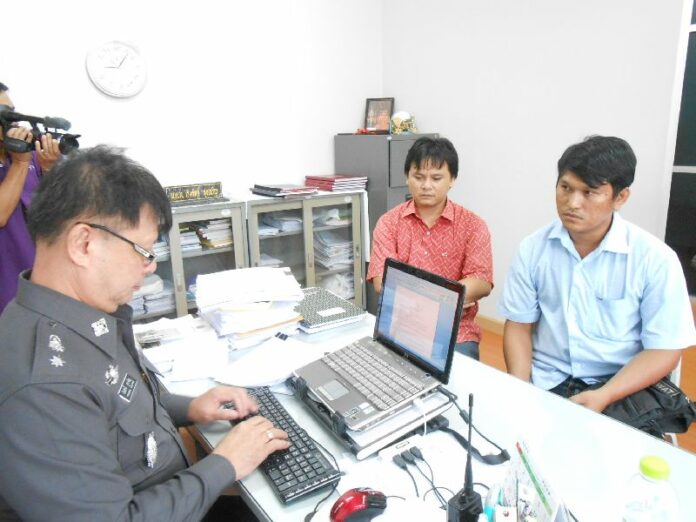 (31 July) A botched
attempt of the police to arrest a drug smuggler in Chonburi province has led to car chase and
shootout that left 1 university student dead, reportedly by the police gunfire.
Ms. Sunisa
Dokdue, a 22-year-old student of Burapha University, was on the backseat of the car driven by Mr.
Santisuk Yindeesuk, a drug dealer wanted by the police, as he drove to meet with undercover agents
in Mueang District to sell them his drugs.

According to the police, Pol.Sgt.Suriyan Nilmatr and
Pol.Sgt. Wattana Noonoi, members of police anti-drug team, approached Mr. Santisuk′s vehicle during
the staged dealing to arrest him, but Mr. Santisuk suddenly caught the wind and drove
away.
The 2 policemen then gave chase, firing at Mr. Santisuk's car several times. The passengers
in the car back seat, according to the pair, also shot at the police car to shake the police loose
from the chase.
Eventually, Mr. Santisuk pulled over and ran off with other passengers. Once
the police searched the car, they found the body of Ms. Sunisa, who suffered the death from a gun
shot at her neck. The investigators concluded that the police gunfire killed her.
Pol.St.
Suriyan and Pol.Sgt. Wattana initially fled the scene but later gave themselves up today at a local
police station. They were charged with intentional manslaughter and reckless execution of
duty.
The victim's mother, Ms. Nongnuch Dokduea, 42, said she would press charge
against the police on behalf of her daughter. She said she had lit up an incense stick to summon her
daughter′s spirit and communicated with Ms. Sunisa that she would seek justice for her.
It is
not immediately clear how Ms. Sunisa is related to Mr. Santisuk, who is currently on the run, and
why she was in the car at the time.
Police records show that Mr. Santisuk had been previously
serving jail term for drug dealing, and had been released from prison only 3 months prior to the
shootout incident.