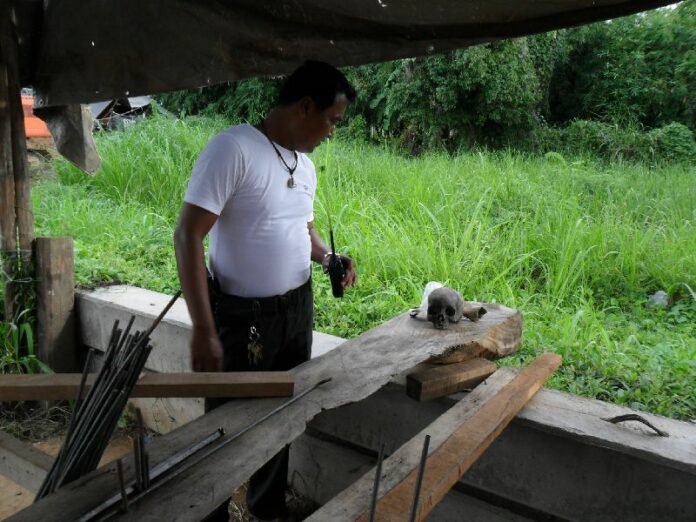 (31 July) Construction
workers in Ang Thong province were shocked to catch human skull in their fish net.
Mr.
Yongyuth Jongbuagglang, 34, a worker in a construction camp in Mueang District, found the skull
while he and his friends were hanging out near Chao Praya River to catch some fish.
Mr.
Yongyuth said that on 30 July, he and his friends cast the fish net and found a black rounded item
attached to the net.
"I did not notice it was a human skull in the first place" Mr. Yongyuth
said.
The other workers alerted the police and the rescue team, which later went to
investigated the river and found other pieces of bones.
Mr. Yongyouth told police this is not
the first time he found the pieces of human remains. Three days earlier, he said, he found a piece
of bone, just 10 metres away from where he found the skull.
Police officers are currently
checking disappearance history in the district, and have encouraged police in nearby areas to do the
same, in order to narrow the search and investigation.
The skull will later be studied by the
forensic science department to identify the cause of death of the dead individual.