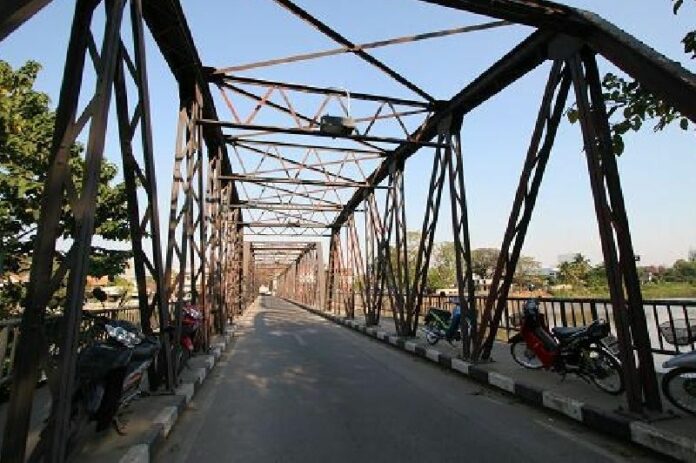 (1 August) Residents in
Chiang Mai province complained to police they had spotted a number of naked foreigners riding 4
motorcycles along River Ping last night.
Police patrols were dispatched to investigate the
scene near Nawarat Bridge, overcrossing Ping River, in Mueng District. However, once the police
arrived the group of naked foreigners had already disappeared.
The foreigners were described
by witnessed as male Caucasian adults.
Police say they are checking CCTV cameras around the
District to identify the group for legal prosecution. Local residents are also asked to inform the police immediately if they spot the naked
bikers anywhere.
Pol.Col. Aksorn Wongyai, police commander of Mueang District, said he is particularly
worried that the naked foreigners might have the idea to storm into temples in the area with their
naked bike rides, and police patrols had been asked to keep close look at these temples to
prevent harassment from the group.
Chiang Mai appears to be a favourite spot for bike ride
activity. In late May this year, a group of gangsters films themselves riding naked on motorcycles
on Nimmarnhemin Road, which led to police crackdown on the gang.