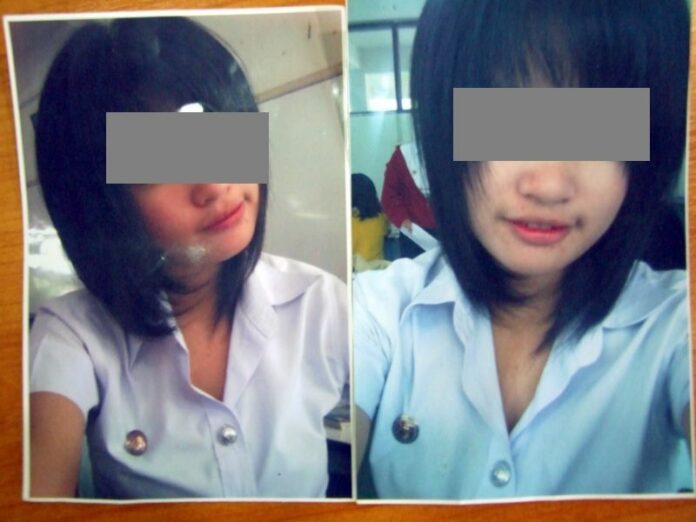 (15 August) A vocational
student in Udonthani province has been kidnapped by her ex-boyfriend yesterday, according to her
mother.
Ms. Thong (lastname undisclosed), 51, said when she noticed it was already late in
the night that her daughter, identified as Ms. Khaek, did not come home, she started to search for
her.
Later, one of Ms. Khaek′s friends reportedly told Ms. Thong that she was kidnapped by
her ex-boyfriend, Mr. Oor, who was dating Ms. Khaek 4 years ago.
Ms. Thong said that she
believed Mr. Oor was upset once he knew that Ms. Khaek is going to marry her new boyfriend in a few
months. According to Ms. Thong, Ms. Khaek complained that her former boyfriend was a useless
man.
Ms. Thong said that Ms. Khaek contacted her and said she was in the woods, but failed
to identify the place. Ms. Khaek then became unreachable, causing Ms. Thong to worry that she might
be dead.
Mr. Oor had beaten Ms. Khaek before, Ms. Thong said, so she feared that her
daughter might get killed this time.
Police said they are working to locate and save Ms.
Khaek from any harm.