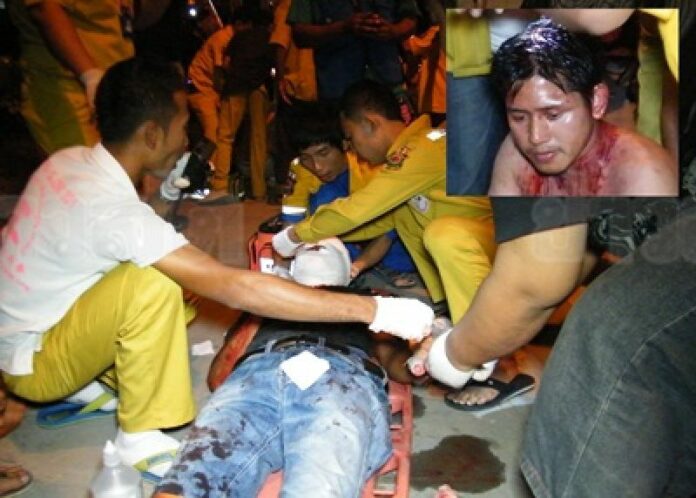 A 37-year-old man was badly injured following a drunken fight in Chonburi bar.
Police said Mr. Phanom Saenglertlah was stabbed with a knife by Mr. Chatree Hemsuwan, 31, who was also a customer at Kor Khai Restaurant in Mueang dictrict.
Mr. Phanom was later sent to Chonburi Hospital for his facial wounds which, according to our correspondent, were large and deep.
Later, police arrested Mr. Chatree, who confessed of attacking Mr. Phanom, but argued that the victim attacked him with a beer bottle first.
Mr. Chatree told the police that the victim attacked him while he at his 3 other friends were dining and singing in the restaurant.
Mr. Phanom allegedly smashed a beer bottle on Mr Chatree′s head, so he grabbed the knife to attack Mr. Phanom.