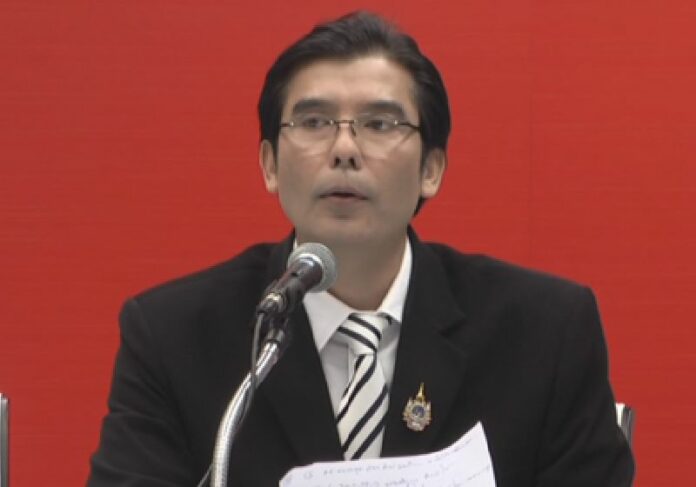 (18 August) The spokesman of the Pheu Thai Party threatens legal action over people
on social network who spread ?untrue? criticism against Prime Minister Yingluck
Shinawatra.
Mr. Prompong Nopparit said the accusation made
by some people that the Thai government is unconcerned over fates of Thai nationals caught up in
Egypt unrest is totally untrue. Ms. Yingluck is in fact very concerned about the matter, he
said.
The allegation badly damages the reputation of
the government and the ?image? of Thailand, according to Mr. Prompong. He warns that he might file a
legal complaint over these comments by invoking the Computer Crimes Act of 2007, which criminalises
online libels.
Recently, the Division of Special
Investigation (DSI) has also launched an investigation over the deputy spokeswoman of the Democrat
Party for her online post in which she joked that Ms. Yingluck is a
′slut?.