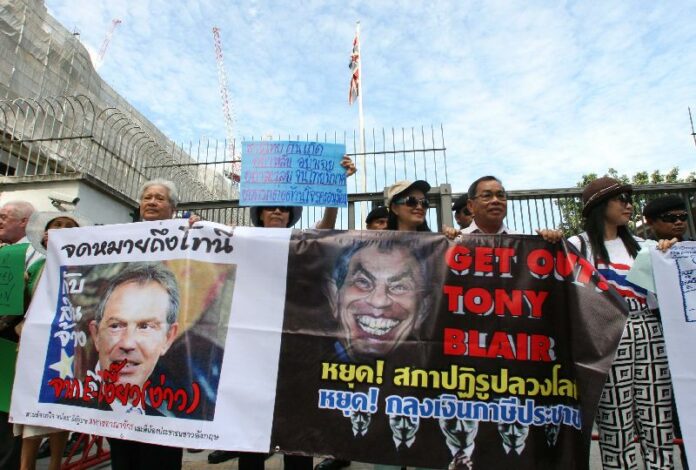 (27 August) Over 20
anti-government protesters staged a rally in front of the British Embassy in Bangkok this morning to
voice their opposition against the Thai government′s invitation to former UK leader Tony Blair to
join ?reconciliation talk?.
Mr. Blair is scheduled to speak at a government-sponsored event
in a 5 star hotel in Bangkok next week, which was billed as a panel discussion to find solutions for
Thailand′s deeply polarised society.
However, the protesters, who identified themselves as
part of the ?White Masks? movement, argued that the government is wasting millions of baht on the
invitation of such a high-profile speaker, and viewed the talk as a political trick to lend
credibility to the government.
2 British nationals, a husband and a wife, also joined the
rally. 40 police officers guarded the Embassy′s entrance.
Both the Thai authorities and Mr.
Blair′s spokesman have in the past insisted that the former British Prime Minister will attend the
talk on a pro bono basis.