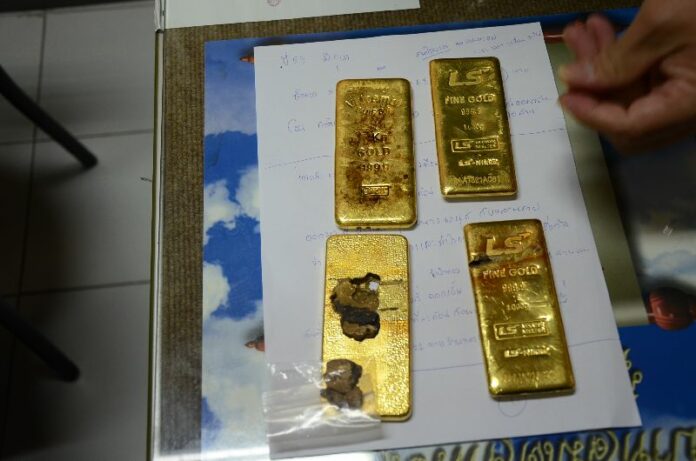 (28 August) Police have
arrested a pair of sisters in Nakhon Ratchasima Province on charges of selling fake gold.
Mr.
Suthep Ratkarnkanok and Ms. Patreeya Rattanamaneevet, two gold dealers in the province alerted the
police after they noticed the gold they just bought was stuffed with unidentified
substances.
Mr. Suthep told our correspondent that the false gold was made neatly and barely
noticeable for its flaws. However, he decided to burn the gold in 3,000 degree celcius heat, and
learned that the gold was not pure.
According to Mr. Suthep, the 4 gold bullions they
purchased were worth approximately 5 million baht.
Upon receiving the complaints, police
issued warrant and arrested Ms. Worranuch Kanto, 44 and Ms. Siriphon Jittikronkul, 41. The police
then charged them for fraud, after both of them fail to testify clear information.
Mr.
Chaichana Prapruettipong, Managing Director of Gold Dealers Association in Nakhon Ratchasima, said
that the fraudulent gold might have been manufactured abroad and smuggled into the
Kingdom.
He also urged dealers to be aware of this incident, and suggested gold trading to be
made only with the licensed dealers, as the genuine gold would be listed with bar code and guarantee
bill.
A police officer told our correspondent that it was fortunate that the Association
organised training course for gold dealer to be aware of artificial gold, so many dealers were
alerted prior to the incident.