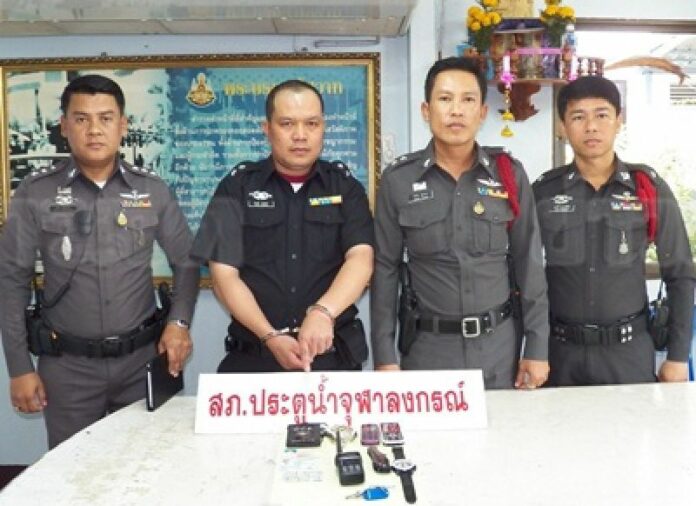 (29 August) A man has
been arrested in Pathumthani Province for disguising himself as a police officer.
A police
patrol spotted the man, later identified as Mr. Narong Pon-anake, dressed as an anti-narcotics unit
officer as he was standing in a petrol station on Rangsit Road.
However, the (real) police
officer quickly recognised that the man was wearing an inaccurate uniform, so he questioned and
arrested Mr. Narong. The police also found a walkie-talkie, a pair of handcuffs, and a fake badge
for the anti-narcotics unit.
Mr. Narong, 43, said he bought the police captain uniform, and
was on his way to see his girlfriend so that he could show off his counterfeit rank to her.