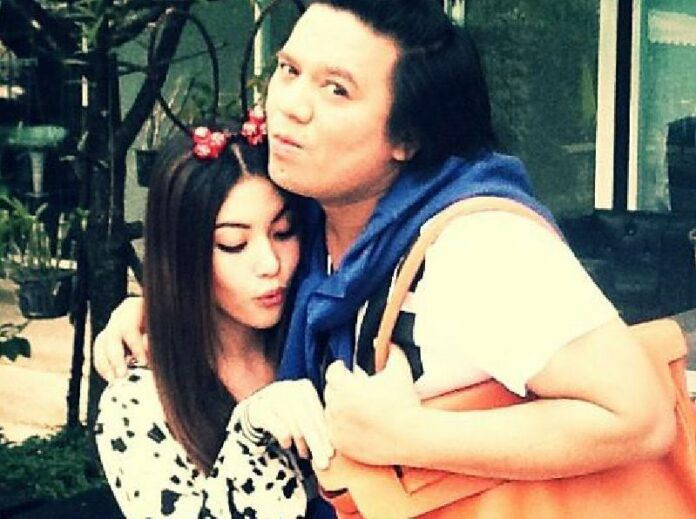 (1 September) The
conflict between a famous actress and her former manager has shifted its frontline from the social
media to the court room.
Mr. Supphachai ?A? Srivijit, has sued Ms. ?Mai? Davika Horne for
11.5 million baht of damages, alleging that the well-known actress broke a managing contract with
him.
The news followed a long-running feud between the pair that played out on the social
network site Instagram.
Previously, Ms. Davika had protested that the scarves she had
designed had been made into counterfeit goods on the market. As though in a bid to snuff her, Mr.
Supphachai announced he had bought 100 of the counterfeit scarves from a dealer. He later explained
he wanted to donate the scarves to the poor children.
When the iPhone cases designed by Ms.
Davika started appearing on counterfeit markets, Mr. Supphachai also announced he intended to buy
them and give out for free.

As for the lawsuit, Ms. Davika claimed that the contract she had signed with
the well-respected manager was unfair. She then decided to get out of his nest, and signed another
contract with her new manager, Klao-Nampraow.
According to Mr. Supphachai, however,
Ms. Davika was bound to pay him 11.5 million baht and 7.5% interests for the contract she broke.
The contract, which was signed before the actress became a superstar for the Thais, detailed
that the actress must pay hefty fees to Mr. Supphachai, as he was the one seeking out jobs for
her.
The star was propelled to fame after she played 'Nak' in the ghost comedy film "Pee Mak
Pra Khanong". The movie became a regional hit, receiving positive feedback from many countries, such
as Malaysia, Hong Kong and Australia.
In Thailand alone, the film has earned over 100
million baht – a remarkable feat for Thai movies.
Ms. Davika appeared before court with her
appointed lawyer, but Mr. Supphachai did not show up for the negotiation.
The Thai-Belgian
superstar said that it is quite disappointing that Mr. Supphachai could not be present at the court
as she wished to end the dispute as soon as possible.
Asked about the previous conflicts she
had with Mr. Supphachai about the counterfeit items, I don?t know why he had to contend with this
said Ms. Davika, I personally drew every line in every work, because I did it with my
heart.
However, she added, But I think it is not something I should bother myself with,
because it would not affect my life in a better or worse way anyhow.
When a reporter asked
her whether the previous dispute would help to prolong the legal case, Ms. Davika replied,
I do not fight on social media. I don?t do that. I
just wish everybody will be happy when they visit my Instagram profile
I will just stay
quiet and calm for now, she said.