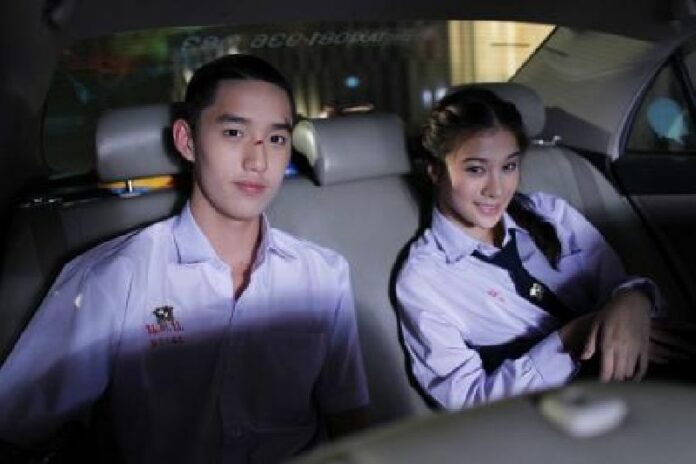 (3 September) The hugely
successful teen drama series ?Hormones? may soon become the new export of Thailand to East Asian
nations.
Mr. Yongyut Tongkongtoon, international affairs managing director of GTH, which
produced the series, said his company has received several offers from Hong Kong, Taiwan, Malaysia,
Vietnam and even China to re-produce or broadcast the series.
Some of them offer to novelise
the series, and some of them offer to broadcast it said Mr. Yongyut, Vietnam is likely to be the
first country to see the series, as soon as we finish making the subtitles for the
film.
According to the GTH manager, the company had never been offered a contract to release
the series abroad. This means the company must then take extra caution to make sure that the story
is told accurately in other languages, Mr. Yongyut said.
As of the moment, there is no
official subtitles to the series, although Youtube versions of the series are accompanied by an
unofficial subtitles which do not strictly follow the dialogues.
We are in the preparation
process. said the international affairs managerm Hormone story line touches on many sensitive
issues, and we would like to make sure that the subtitles do not distort the story.
Mr.
Yongyut also added that We want it to come out as perfect as we can, as it is the story about Thai
youngsters.
?Hormones? centres on a group of students and features many teenage issues,
including scenes like smoking in classrooms or having sex.
Such frank portrayal is a sharp
contrast to mostly conservative tradition in the mainstream media, and it has attracted the
attention of the national media censor board, which mulled an action against the show but never
materialised.
The series also became a news of its own when it was alleged that one of its
young stars was taking methamphetamine. Her father later apologised, and no police action was taken
against her.