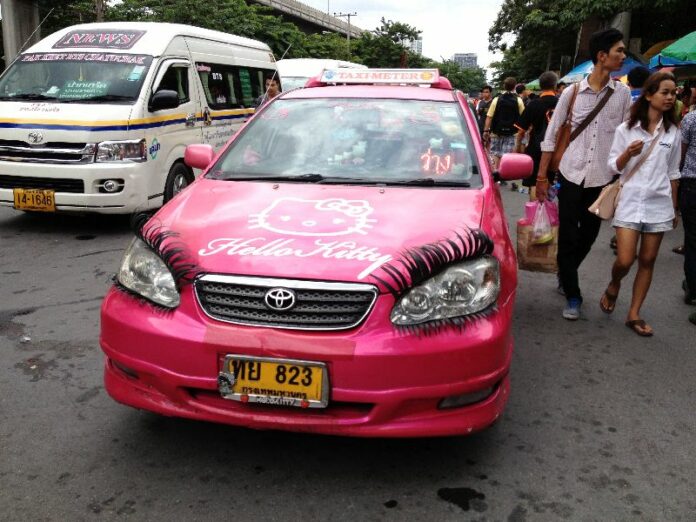 (6 September) Transport
Minister Chatchart Sitthipan has denied any imminent increase of fares for metered taxi in
Thailand.
Previously, a report has been circulated on the social network that a group of taxi
business representatives have asked the Ministry of Transport for a fare hike, from 35 baht at the
start to 50 baht, and aim to charge the passengers 100 baht instead of the current rate of 50 baht
if they hail the cab from the airports.
Mr. Chatchart said the Ministry is not considering
such increase, and would try to fix the current rate as long as possible.
The minister
also revealed his plan to establish taxi stops throughout Bangkok so that the drivers can park their
cars and wait for the passengers, instead of having to drive around, burning fuel, in order to seek
the passengers on the roads.
Around 40% of the taxis on the roads at any moment are running
without passengers, Mr. Chatchart said. He told our correspondent he hopes that the new policy would
help taxi drivers to cut fuel cost.
Meanwhile, the minister has ordered Department of
Land Transport (DLT) to survey numbers of minivans running on inter-regional routes, which links
between Bangkok and other regions.
Mr. Chatchart said that the research should allow the
ministry to speculate real demands for each route.
We must study if we have enough supply in
response to the demand said Mr. Chatchart, if necessary, the ministry will arrange registration
system to bring illegal vans into the system.
Mr. Chatchart has previously expressed his
wish to curb on the unregistered public vans that often run in the route of licensed minivans.