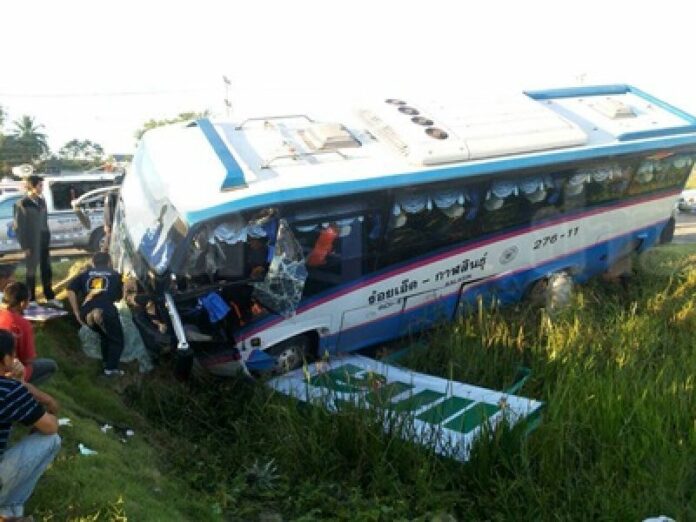 (31 October) An interprovincial bus skidded off the road in Kalasin province before sliding
into a Gas Station, leaving 6 passengers including a foreign man and a driver trapped
inside.
Mr. Piyanat Areethawat, 27, the driver, said that he had to make a quick turn as a
truck crosscut his bus. The bus then drifted off the road into the direction of a gas station,
before hitting a sign post in front of the establishment.
Reportedly, three people were
severely injured, while the rest were slightly hurt.
A foreign man who was trapped inside
the bus along with other passengers was later identified as Mr. Klaus Peter Buhrig, 56, whose
nationality is as yet unconfirmed.
Police said they are still suspicious with Mr. Piyanat′s
statement and would continue to investigate the incident thoroughly.
For comments, or corrections to this
article please contact: [email protected]
You can also find Khaosod English on Twitter and Facebook
http://twitter.com/KhaosodEnglish
http://www.facebook.com/KhaosodEnglish