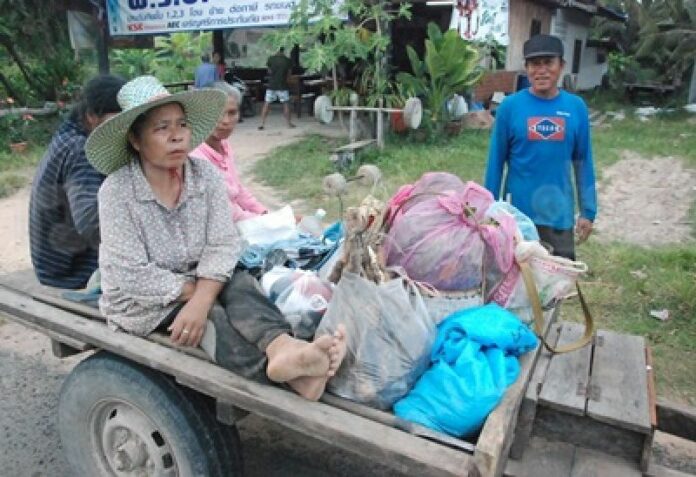 (31 October) Villagers who live along Thailand-Cambodia border worried over possible
fights, as the day of the International Court of Justice (ICJ) verdict on Preah Vihear temple
approaches.
Reportedly, many villagers have stocked on food amid fear they would be
unable to go in the forest along the border as the verdict hearing is planned to announce on 11
November, said Ms. Sawai Phanpa, one of the villagers.
She also said that many villagers were
terrified of the possible violence, because they once suffered from a similar incident in 2011. Then, Ms.
Sawai said that she, and other villagers, had to relocate to other areas to escape from Cambodia's
artilleries.
Mr. Songkram Roongthaisong, 28, said that he saw a surveillance-lookalike plane
flew over the border on 30 October. The plane operated for 20 minutes before disappearing toward
Ubon Ratchathani province.
He added that he had seen the similar plane operate when clashes between Thailand and Cambodia broke out in 2011, and suspected that the plane he saw yesterday
could be spying on Cambodian soldiers' encampment on the Thai's side of the Preah Vihear.
For comments, or corrections
to this article please contact: [email protected]
You can also find Khaosod English on Twitter and Facebook
http://twitter.com/KhaosodEnglish
http://www.facebook.com/KhaosodEnglish