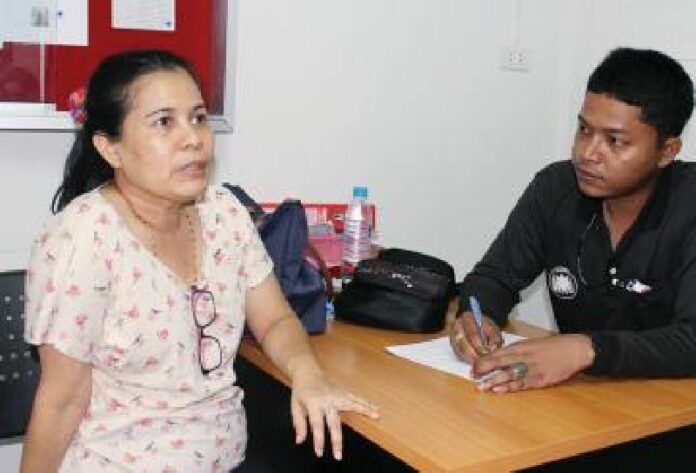 (31 October) Ms. Paisuda Damrongchonlatee, a resident of Phuket province, reported to the
police that she had been scammed by a foreigner, whose name she claimed to be 'Nick
Holly'.
According to Ms. Paisuda, she met Mr. Holly through Facebook several months ago, and
the two had exchanged phone numbers.
Mr. Holly then allegedly told Ms. Paisuda that he had
sent her such items as; an iPhone, chocolate and some gifts, which she had checked for their
validity online.
Ms. Paisuda was then contacted by a woman who claimed to be an Officer in
Malaysia, and was told that GBP 270,000 cash was also contained inside the gift package. The officer
then offered that Ms. Paisuda pay THB 20,000 in order to receive the gifts, which allegedly required
authorisation from Malaysian authorities.
Ms. Paisuda paid the money, but said she had seen
no sign of the gifts. However, on 27 October, she was contacted by a man who claimed to be from the
Interpol, who later accused her of illegal money transfer and threatened to arrest her.
In
fear, Ms. Paisuda then transferred another THB 2 million to stop the harassment. However, Ms.
Paisuda later decided to seek help from the police, as the man continued threatening her for more
money and realised that she could be a victim of fraud.
Police suspected that an insider
might be involved in the incident since the lady had recently sold her property for THB 7 million
and received THB 2 million on her part.
For comments, or corrections to this article
please contact: [email protected]
You can also find Khaosod English on Twitter and Facebook
http://twitter.com/KhaosodEnglish
http://www.facebook.com/KhaosodEnglish