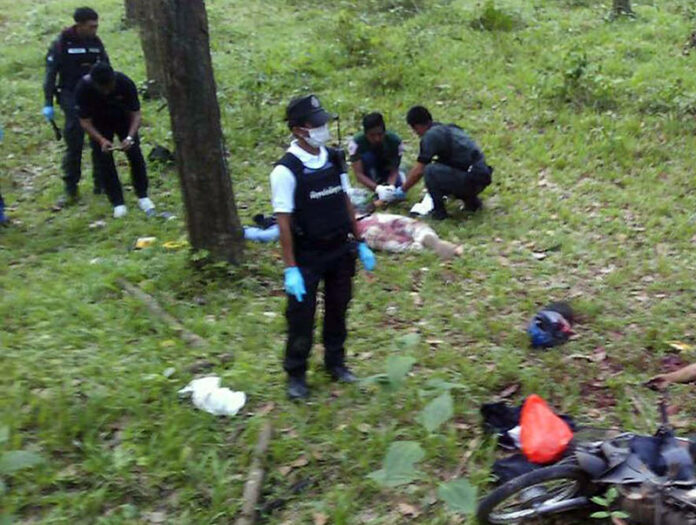 BANGKOK — Security officials in the Deep South say two men suspected of involvement with violent unrest were killed in a shootout with police and soldiers who had been tracking them.
Police Deputy Inspector Weeradech Sukjroong said the two killed Friday in Yala province had been subjects of several arrest warrants in connection with violent events attributed to Muslim separatists.
More than 6,000 people have been killed since a separatist insurgency flared in 2004 in Thailand's three southernmost provinces, the only ones with Muslim majorities in the predominantly Buddhist country.
Read: Authorities Play Down Fears of ISIS in Thailand
Police in Narathiwat province in a separate incident on Friday disarmed an improvised explosive device found in an irrigation ditch. They suspect it was meant to be placed beside the road to detonate when a government patrol passed by.
The region is heavily garrisoned with soldiers and police, but they have been unable to diminish roadside bombings and drive-by shootings. The government and representatives of some insurgent factions have been holding preliminary peace talks in neighboring Malaysia this year, with little effect on the fighting.
The insurgents are loyal to several groups whose main goals appear to be some form of political autonomy. They are not generally seen as embracing the sort of extremism found among Islamists in parts of Indonesia, Malaysia and the Philippines, though concerns have been raised over whether Islamic State was winning followers among Thai Muslims.