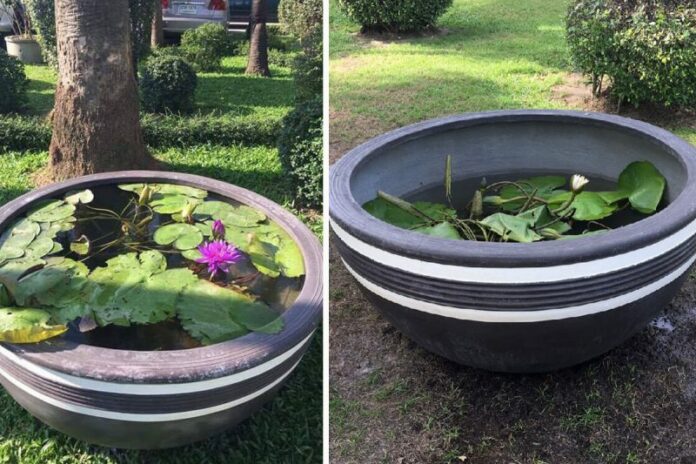 BANGKOK — Auspicious lotus basins installed during the weekend on the grounds of the Government House to enhance the government's fortunes through better Feng Shui were in need of repair by Tuesday.
At least one of 10 large bowls placed in the seat of power's gardens to boost the status and luck of the state – specifically Gen. Prayuth Chan-ocha – were found leaking. A worker quickly plugged the hole with a Scotch-Brite cleaning pad.
The yin-yang sensitive gardening was initiated by Gen. Wilat Arunsri, a top aide to the prime minister. Gardening experts from the Nong Nooch Tropical Botanical Garden were consulted for the installation. Each bowl cost 5,000 baht for a total of 50,000 baht.
The lotus bowls were filled with auspicious purple, blue, pink and white blooms and strategically placed in paths Prayuth frequents in the eastern gardens.
For his part, Prayuth played down their implications.
"They're for decoration, according to regulations to improve government environments for citizens who come to visit," he said. "The basins don't harm anyone. They're not about Feng Shui either, because this is a workplace."
But he gave a nod to divine power.
"If you don't focus on work and become corrupt, even sacred objects can't help you out," he said.
In Thailand, lotuses hold a number of auspicious meanings and are often used in Buddhist ceremonies. Blue lotuses symbolize victory of the mind over desire, white symbolize purity, purple mean mystery and pink represent the Buddha.
Some Thai houses have lotus bowls to boost that household's luck and feng shui: It is believed that people in these houses will prosper and bloom like the long stems of the lotuses.
Prayuth is known to be deeply superstitious and wears many magical amulets under his shirts. Magic rites are commonly practiced at all levels of government.
The Government House, as the seat of power, seems especially haunted by superstitious associations. Anti-government protesters exorcised its grounds in 2014 in response to a Redshirt blood curse laid out there in 2010. Ghosts have been particularly pernicious, blamed for disrupting work and refusing to be appeased by a previous round of feng shui.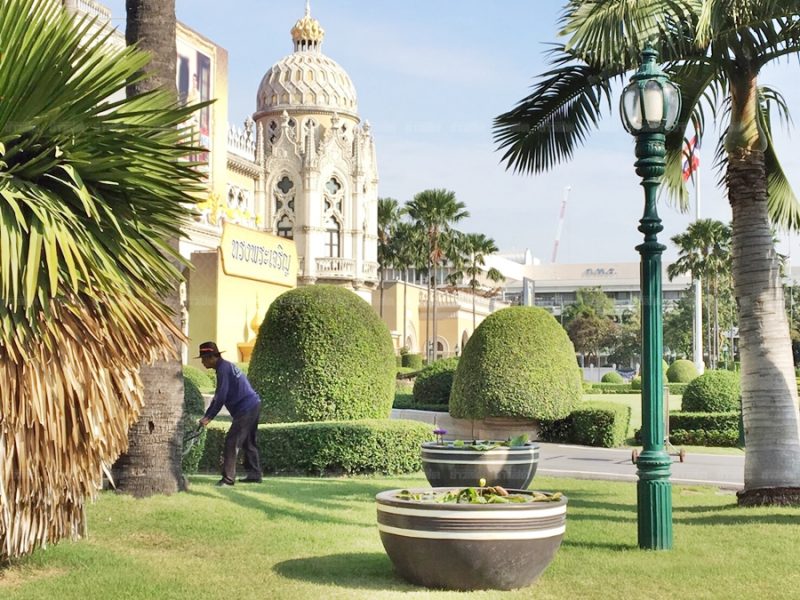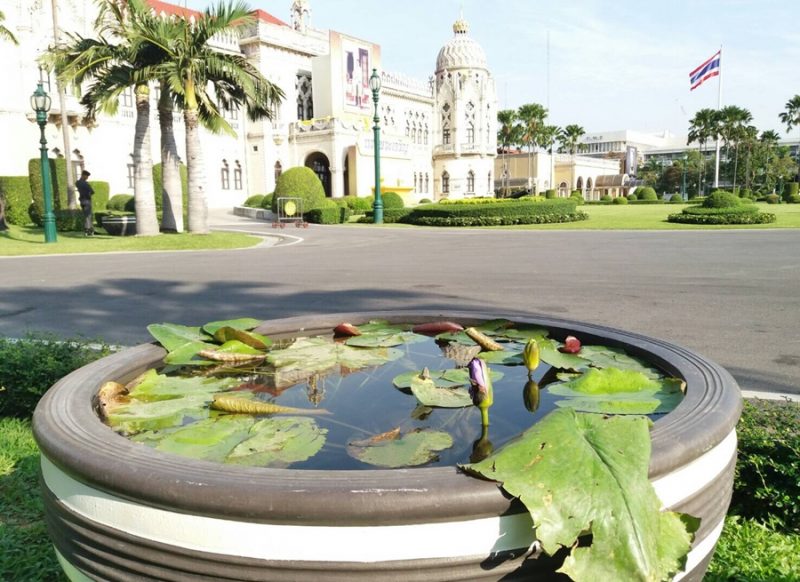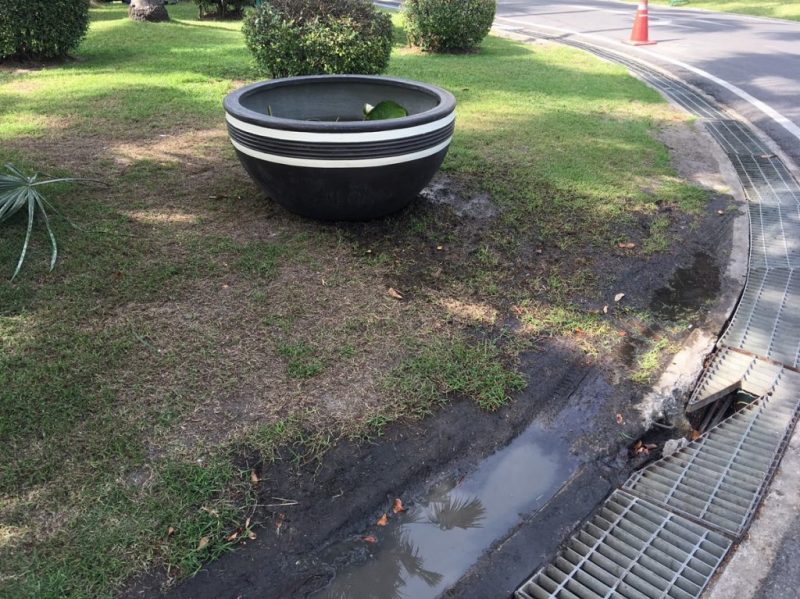 Related stories:
Thai Govt Combats Drought With Rain-Summoning Ceremony
Feng Shui Fails To Stop Gov't House 'Ghosts'
Auspicious Beginning For Thailand's New Government
Gov't House Renovation Briefly Stalled By 'Ghosts'