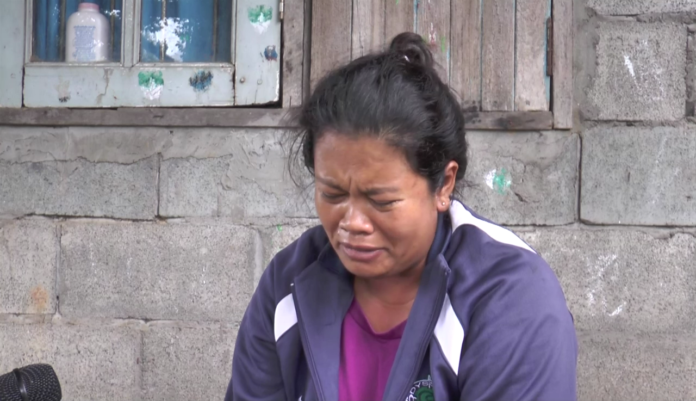 BURIRAM — The mother of an 8-year-old boy alleged Friday that he's been singled out for physical and emotional abuse by his second-grade teacher for months.
Wiyada Jaram, 36, told reporters that her son has suffered months of abuse at the Tripoomvitaya School in the northeastern province of Buriram, alleging the teacher has gone so far as to threaten harm to any children who sit with him at lunch.
"One day I saw a wound on the side of his head. I don't want any trouble with the teacher, I just want her to stop," Wiyada said Friday.
The school disputes her complaints, saying the teacher is being blamed for beatings delivered by the boy's peers.
Wiyada described an event where she went to pick up her son in June but could not find him. One boy told said her son was still upstairs with the teacher, so she went up to look for him.
"He was standing in the front of the classroom, shaking and staring at the teacher. The teacher told me that she was punishing him for bringing in a three-inch calculator and fishing bait into school," Wiyada said, describing a June 7 beating she said her son suffered, breaking into tears.
Local police, including Buriram city police chief Col. Torsak Sriserm, said they were unfamiliar with the case. Wiyada said that while she has not filed an official complaint, she did file a report on June 9 after the incident two days earlier.
Khaosod English is withholding the name of her son, the alleged victim.
Wiyada said her son has been abused by the teacher daily and recently said he did not want to go to school. In the police report, the teacher is identified only as "Naphaphon." The Tripoomvitaya School website lists a Naphaphon Sraprathet as a senior-ranking teacher.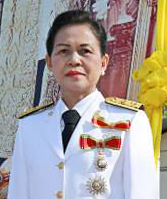 School Director Kanok Deemee said the teacher is the victim in the story.
"At first, I believed the kid. He brought me the stick he said he was beaten with and even brought friends as his witnesses. I asked the teacher, but she was really confused. It turns out that the mom made up the story to defame the teacher," Kanok said.
Kanok said Wiyada came to his home after filing the police report and asked him to do something about the teacher.
"The kid got in a fight with other children and was too afraid to tell his mom about it, so he blamed the teacher instead. The teacher also didn't tell other children to not be his friend, she only told him to wait in the room for his mom because she didn't want other kids to bully him. All the kids know what his real character is like," Kanok said.
Kanok said Naphaphon could not be reached for comment Friday afternoon because she was busy teaching. Kanok said she was close to retiring and was generally a kind teacher who didn't hit students.
But Wiyada said Naphaphon has gone so far as to tell other students not to talk to or play with her son, even chasing them away on threat of violence.
"When I asked a kid why he wasn't playing with my son anymore, the boy said, 'I want to play with [him], but I'm too scared. If I do, I will get beaten as black and blue as him,'" Wiyada said.
She cited other incidents in which her son came home with headaches all night attributed to being struck in the head. His mother said a meeting with the school's director to discuss the situation led to Naphaphon bullying her son even more.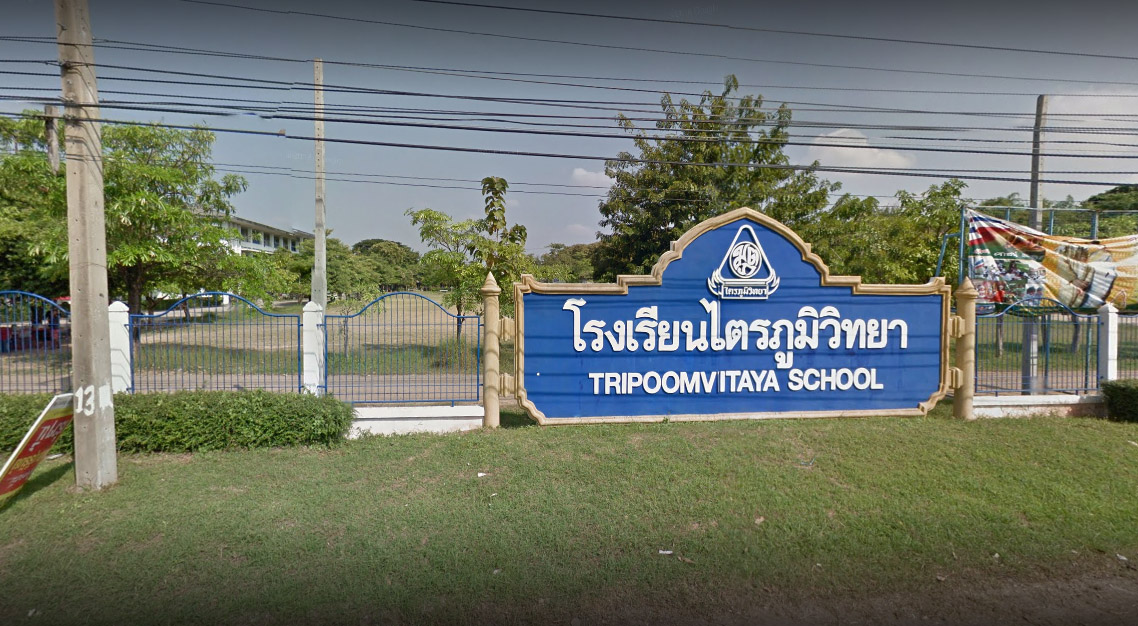 Wiyada said she plans to move her son to another school, but worries that Naphaphon's influence still looms.
"No kids in the village will play with him because they are all scared of the teacher," she said.
Wiyada said she went public with the story to bring attention to the issue.
"I haven't been working because I've been sitting at the school and worried about my son," she said. "Some people said this isn't right, and I have to bring this issue to the district. But other said I'm too poor, and I should just give up."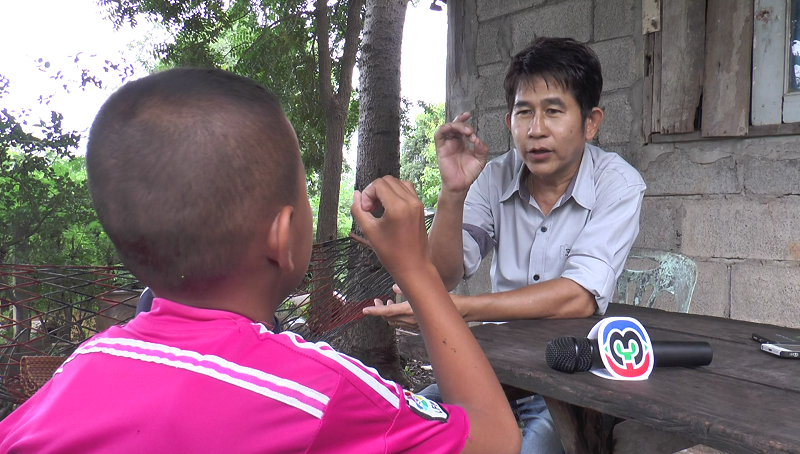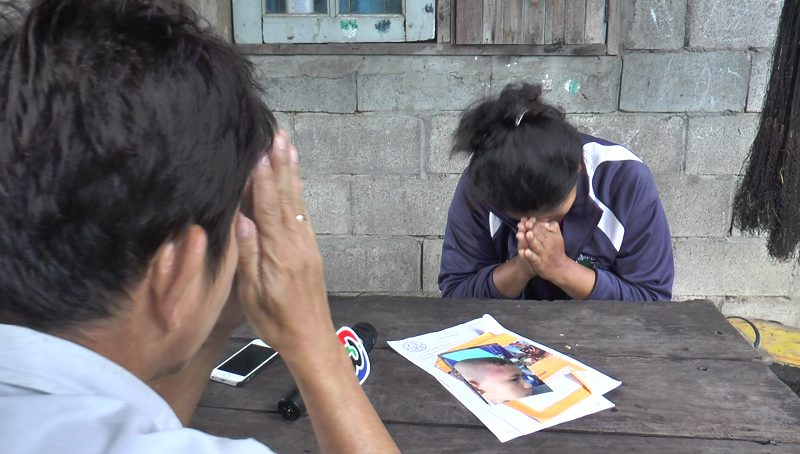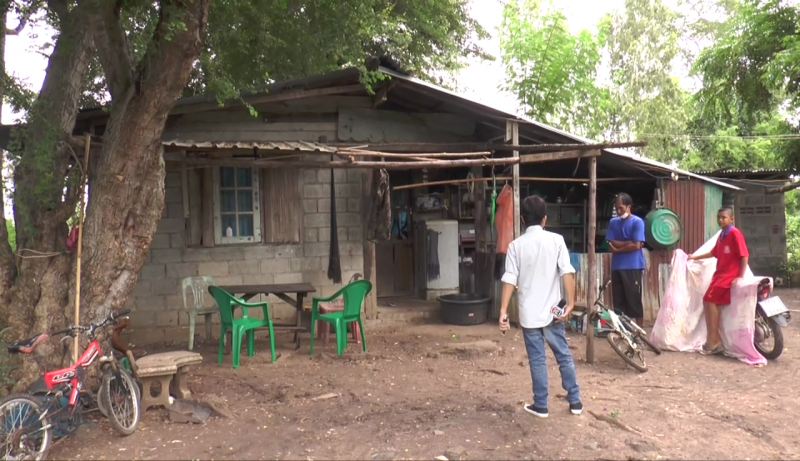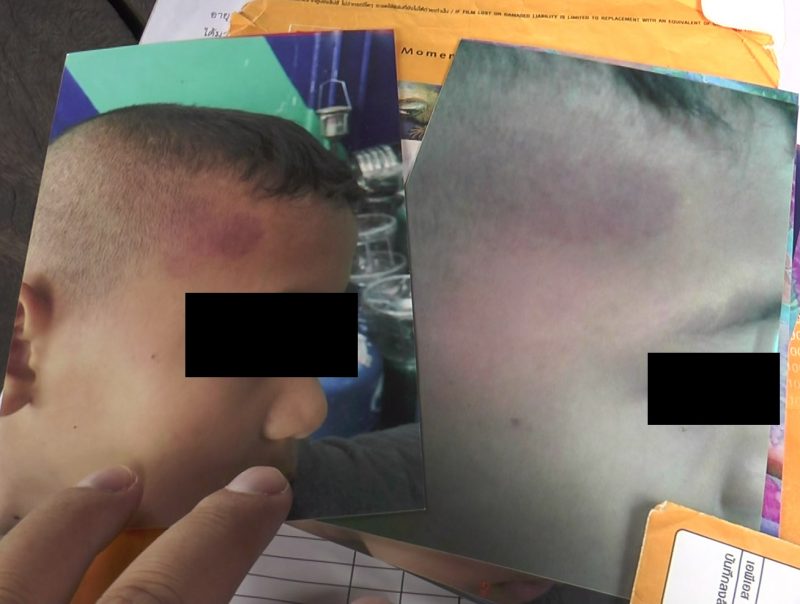 Wiyada and Thawatchai describe the teacher's alleged abuse and the effect on their lives Friday.