BANGKOK — Put the phone down and look up. That skytrain you're commuting could be the pioneered mobile art installation.
Now through July 31, find one BTS skytrain decked out with the work of a Chiang Mai conceptual artist sliding down the Sukhumvit or Silom lines as part of a crowdfunded project responding to the capital's advertising overload.
"I saw ads everywhere and I thought there should be something creative, useful and accessible for people in general," said Pranitan "Pete" Phornprapha, who asked people to support the project on his commercial crowdfunding platform Asiola.
His Universal Connections project raised 2.6 million baht to replace advertising on one train with the work of Kamin Lertchaiprasert for about two weeks.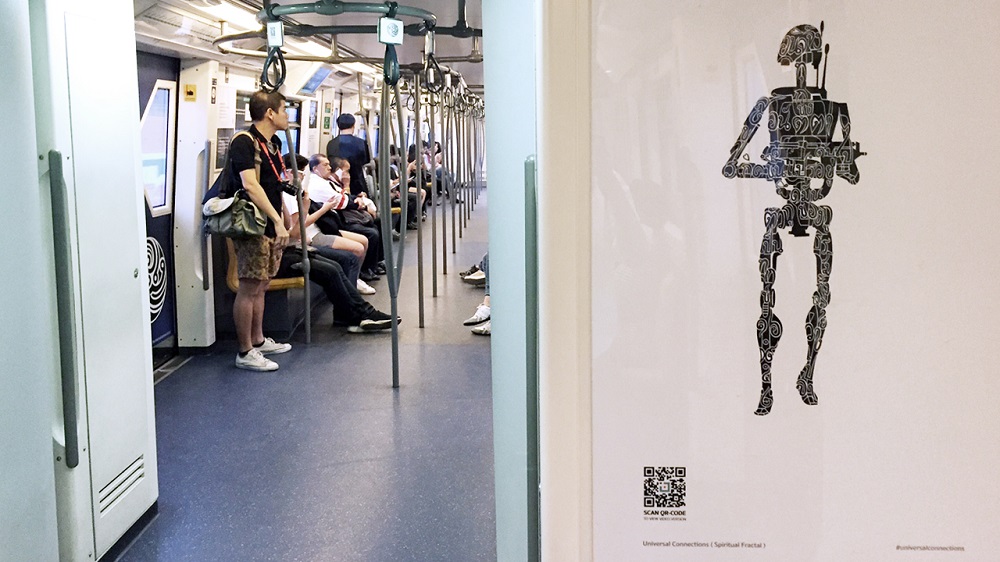 Pete, who is also behind eco-friendly music and art festival Wonderfruit, said he's long thought about the issue of overwhelming advertising found on BTS platforms and trains.
While the capital has more than 6 million people, Pete said the art-on-a-train could hopefully reach a million people every day.
The campaign launched on Asiola in December and reached its goal of 2.6 million baht by the end of June.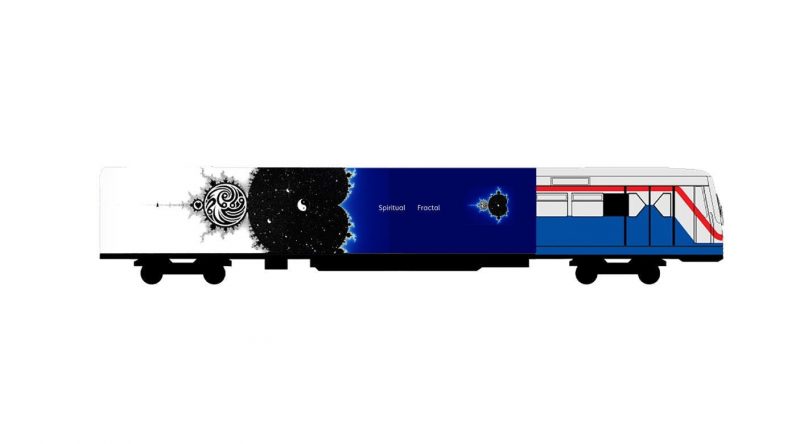 On Tuesday, the train covered inside and out with Kamin's "Spiritual Fractals" hit the rails.
The exterior is inspired by fractals, while the interior includes thought-provoking quotes in Thai and English by the likes of the Dalai Lama and Chinese philosopher Laozi. Others are famous Buddhist sayings.
"A fractal is a naturally occurring phenomenon that can be proven mathematically and shows visually how things evolve," Kamin said. "I want this piece to help people refocus on internal and spiritual values, as they are confronted with something very elemental."
Asked if the concept might be too complicated or abstract for Bangkok commuters, Pete said it shouldn't be.
"I believe each viewer has different ways of understanding and reacting. Some can look only at the surface, which is impressive anyway. Some see further deeper down," he said, adding that commuters interested in Kamin's works can scan a QR code on the train to learn more about the artist's idea and design.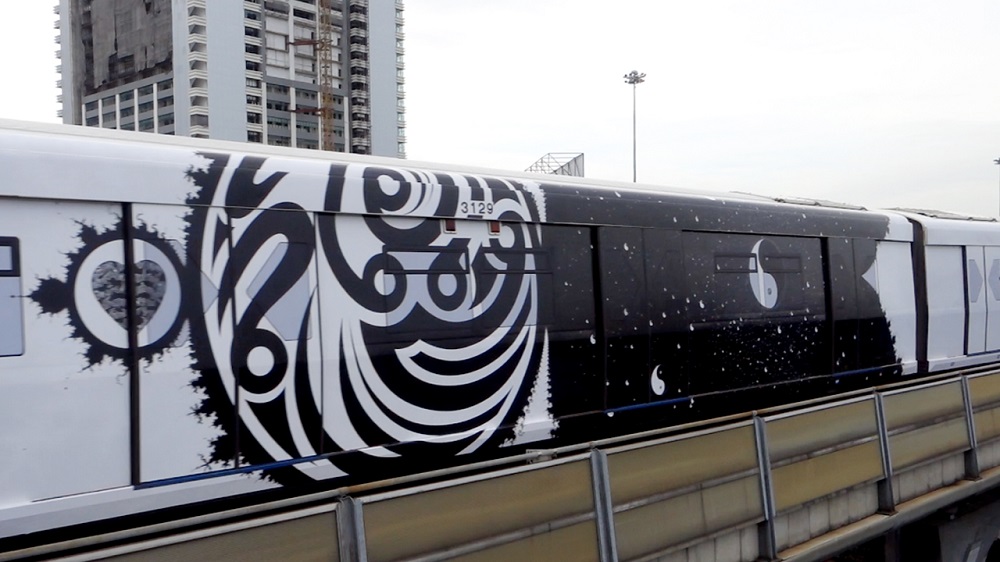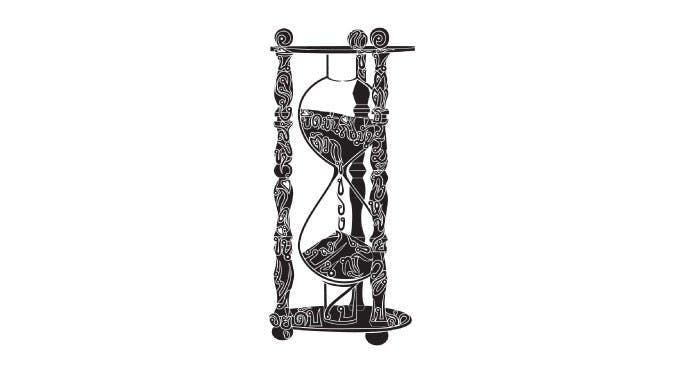 Related stories: