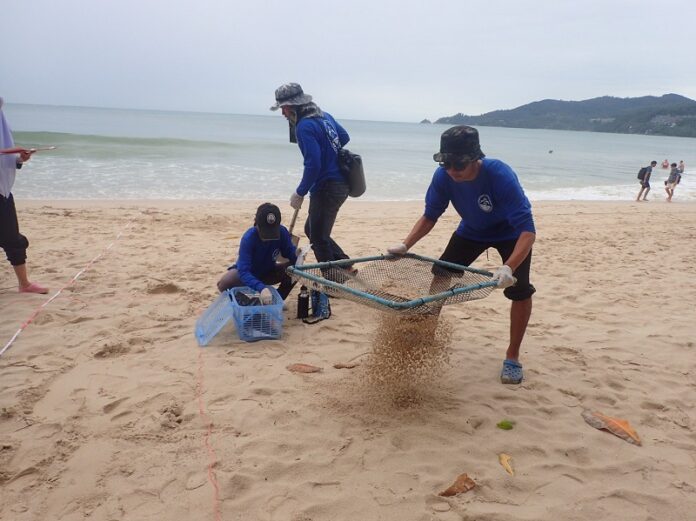 BANGKOK — After unearthing a large number of cigarette butts on Patong Beach, the Department of Marine and Coastal announced Monday that smoking will be banned at all beaches nationwide.
The ban will first be imposed on 20 popular beaches in places such as Hua Hin, Pattaya and Patong starting in November. The decision was made after Phuket Marine Biological Center found an average of three cigarette butts for every 4sqm they sampled in an area of Patong beach. They extrapolated that to mean there were just under 139,000 butts along the 2.5-kilometer stretch of beach.
Smoking areas will be designated.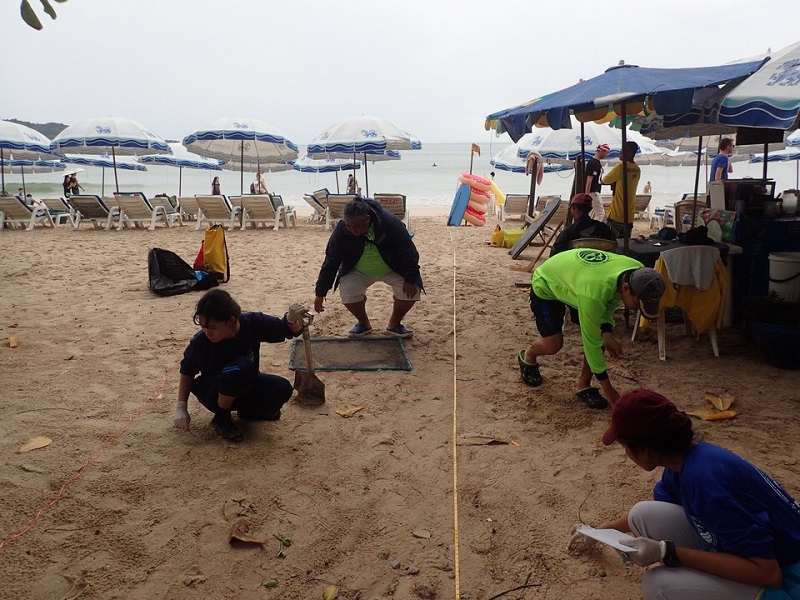 "We are not completely banning smoking on the beach, but we will arrange a smoking area with bins where cigarette butts can be disposed," said the department's Director-General Jatuporn Buruspat. "But we will not allow smoking while strolling on the beach because eventually, there is a high chance they will be thrown on the beach."
The measure will be presented Oct. 22-23 during a summit of ASEAN countries about marine debris to be held in Phuket province.
Thailand is the sixth worst polluter of seas in the world, Jatuporn said.
Jatuporn said the enforcement will be done under the power of Article 17 of the 2015 Act on the Promotion of Marine and Coastal Resources Management, which grants him the power to issue any measures to stop actions that cause severe environmental damage.
He said those who violate the law will face a maximum of one year in jail or a fine up to 100,000 baht, or both.
The ban is eventually expected to be enforced on all beaches nationwide. The first 20 beaches that will enforce it include Hua Hin, Cha-am, Bang Saen, Pattaya, Jomtien, Patong, Bophut on Koh Samui, Sairee, Mae Phim, Laem Sing, Khao Takiab, Koh Khai Nai and Samila.
To prevent throwing cigarette butts into the sea, Jatuporn said he would seek cooperation from the Marine Department to ban smoking on boats.
Related stories:
Tougher Smoking Laws Come Into Effect Today
Higher Smoking Age, Tobacco Advertising Ban Approved