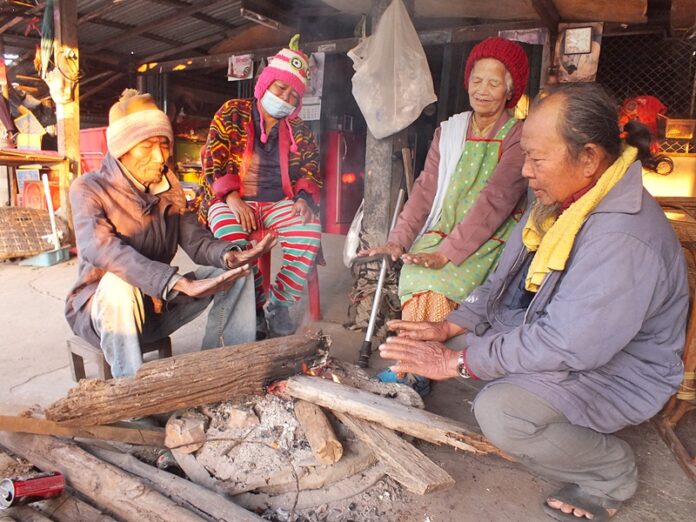 KORAT — It was the sixth day of cool temperatures Thursday and Moy Kemtong, 70, huddled around a fire with her friends while bragging about how many blankets she used last night.
Since temperatures dropped this week, Thais nationwide have wandered onto streets in awe of the wave of cold befitting the holiday season.
Read: Thailand Plays it Cool This Week
"This is the coldest it's been in 50 years. It's never been this cold as long as I've been alive," Moy said. "At night, I have to use three blankets but it's still cold so it's hard to sleep. That's why we lit a fire today."
Kiatichat Phraichan director of the Nakhon Ratchasima Meteorological Department, said Thursday that the current temperature of 8C in Korat is indeed, the lowest in five decades, with temperatures expected to rise next week.
Korat residents huddle around campfires and exercise Thursday morning in 8C weather.
Bangkok is expected to see lows of 19C through Friday and 21C until Tuesday, according to the Thai Meteorological Department Thursday. The north and Isaan will continue to see lows of 11C, the central provinces 17C and the south 21C.
Meanwhile students on Thursday were sunbathing in jackets while reciting their lessons in Chiang Mai.
Teacher Nopparat Charoenphol posted photos of the classroom he moved outside Wednesday, which went viral. In an interview, Nopparat said he was a teacher at Ban Bai Na School in Omkoi District.
"I laid out mats for the students to have their lessons under the sun today. It's really cold, about 5 degrees," Nopparat said. He said some of the students are poor, have to board at the school and lack winter clothes so he wanted to keep them warm and prevent them from getting sick from the cold.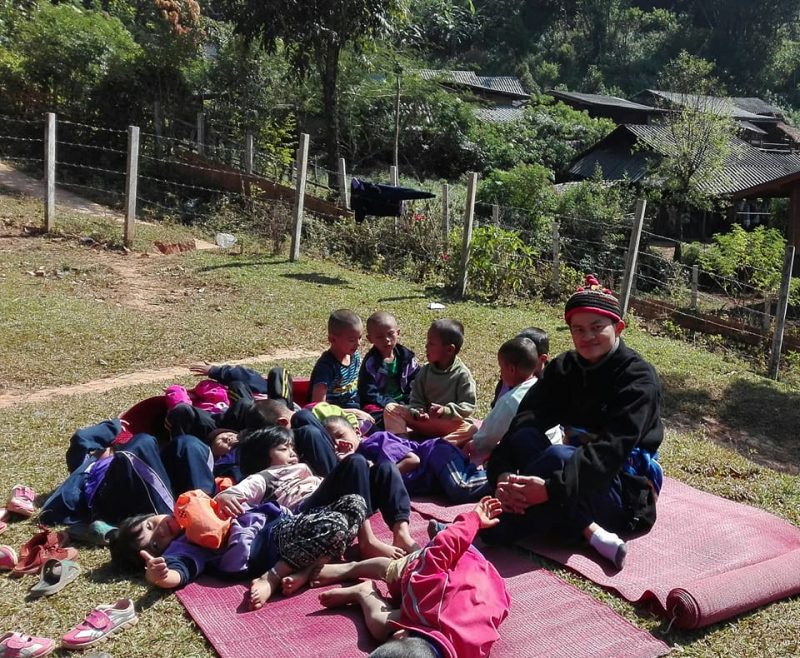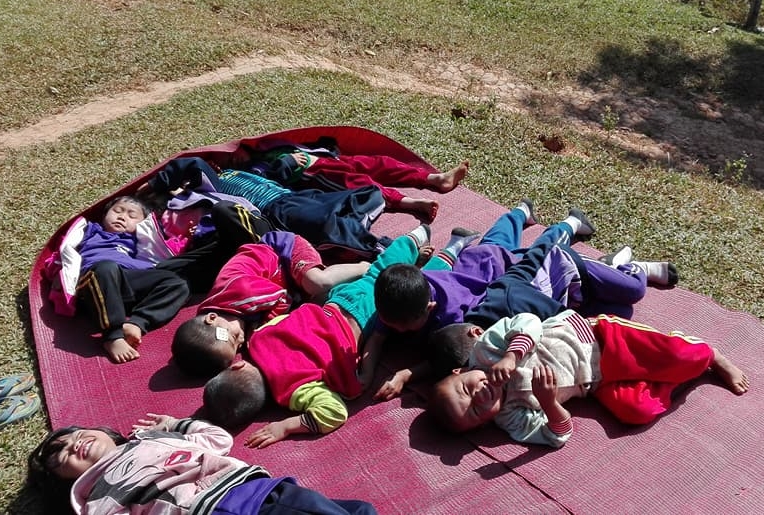 In Lampang, Mueang Pan District residents marveled at fistfuls of frost that formed on coffee beans laid out to dry. The last time frost appeared in the area was in 2013. Temperatures Thursday morning reached as low as 7C on the ground and 2C on mountaintops.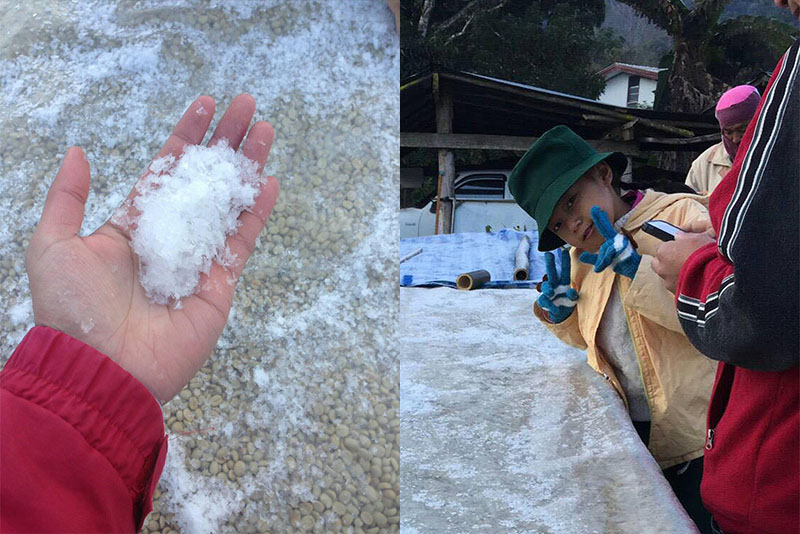 #ColdWeather was one of the top-trending Twitter hashtags on Thursday, filled with memes of Thais dealing with the sudden plunge in temperature.
ก็ไม่ได้หนาวอะไรหรอกนะ 😁#อากาศหนาว pic.twitter.com/IUjnZBuUME

— ๛¼»น้ำฝน๓ากaม๛บ๊oก❤ (@numfonlee) December 19, 2017
@numfonlee illustrates how motorcycle riders handle the wind chill.
Cr. หมอแล็บแพนด้า #อากาศหนาว pic.twitter.com/DByB1YCzaH

— จะลดน้ำหนักจริงๆนะ (@Mydarlingchen) December 20, 2017
@Mydarlingchen tweets a photoshopped scene from Titanic: "Jack, why did you shower? No! Jack! Why didn't you believe the Meteorological Department?"
ความหนาวไม่เดือดร้อนซักเท่าไหร่ ?? #อากาศหนาว pic.twitter.com/6Ig7ljYjX4

— ควิชดิช🍺 (@fjyxg) December 19, 2017
@fjyxg uses "Frozen" lyrics to get their point across: "Let it go, let it go…the cold never bothered me anyway," with the last box reading "never bothered me, my ass."
Related stories: