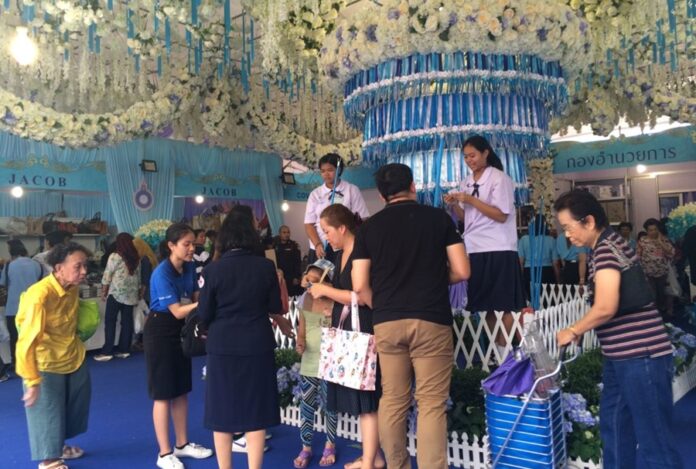 BANGKOK — For the first time in 95 years, the annual Thai Red Cross Fair is in jeopardy after the organization lost access to its longtime venue.
The fair, which was to be held in early April, is now postponed until late this year, a Red Cross official said Tuesday, because Suan Amphon, a century-old exhibition hall adjacent to the Royal Plaza, became unavailable.
"At our last meeting, the director said there would be a fair in November, but we haven't decided on the venue yet," Red Cross spokeswoman Chananya Nambutr said.
Chananya said the organization's permission to use Suan Amphon was revoked.
"If we could still use Suan Amphon we would, but there might be some reason that we can't use it anymore," she said.
First held in 1922, the annual Red Cross Fair draws visitors to its numerous booths and raffles. It was held every year, even under Japanese occupation though at another location, until 2017's period of national mourning imposed after the death of King Rama IX.