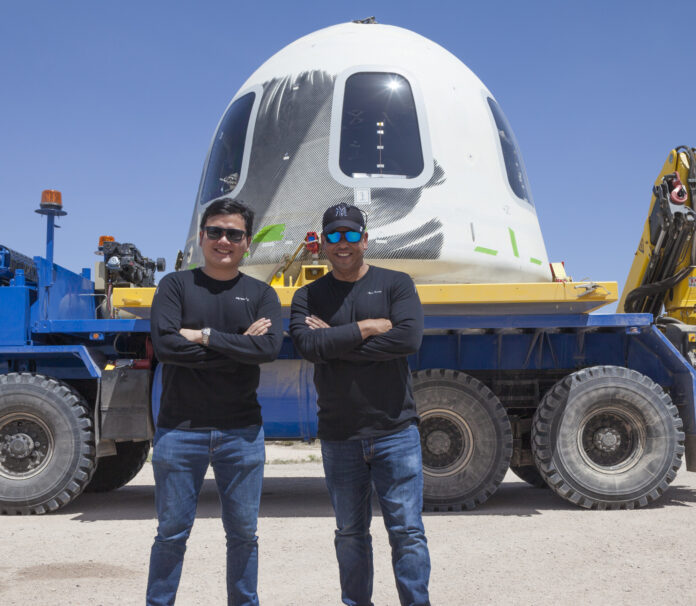 BANGKOK — A satellite startup aiming to bring space technology benefits to Thailand became the first in Asia to send a payload last week aboard a reusable, US-built rocket.
Mu Space Corp, a one-year-old startup, became the first Asian company to send a payload aboard a rocket launched by Blue Origin, a US space venture founded by Amazon CEO and billionaire Jeff Bezos. The New Shepard rocket launched July 18 in Van Horn, Texas and landed 11 minutes later.
"Not many companies can strike a deal with Jeff Bezos, owner of Blue Origin and currently the world's richest man," Mu Space Corp founder James Yenbamroong said in an email. "I hope our partnership with Blue Origin will bring goodwill to Thailand, and further attract new investors, and foreign companies and workforce into the country."
An inside look at the Flight Readiness Review leading up to a successful Mission 9 #nevergetsold pic.twitter.com/0FHbBjV8Jt

— Blue Origin (@blueorigin) July 19, 2018
The flight tested how materials react and change under zero gravity and was the first to use reusable technology, James said. The materials were exposed to zero gravity conditions for 3 minutes to 4 minutes during an 11-minute, suborbital flight.
Its first payload contained technology and new products from universities and space tech companies in Thailand. The products represented its technological advances and culture.
In the rocket was a silicon bleeding-prevention device that could save hospital patients. There was also a carbon nanotube, a material that can prove useful in applications such as nanotechnology, electronics, and optics. It's electrical properties and structure make the nanotube ideal for space technology and rocket parts.
The package sent on the New Shepard also included a vacuum-sealed food product to test sending food into space, study the pattern of gas distribution under low gravity, and test the quality of food after being exposed to zero gravity.
Mu Space Corp partners also included a jersey of the national football team to symbolize Thailand's love for the World Cup and to celebrate the rescue of the Wild Boars football team.
The items came from the Queen Sirikit National Institute of Child Health, Chulalongkorn University, the Geo-Informatics and Space Technology Development Agency, King Mongkut's Institute of Technology Ladkrabang and National Astronomical Research Institute.
"We expect that with this system, it would be cheaper to send experiments, launch satellites or fly people into space in the future," James said.
Thailand has not yet sent an astronaut into space but doing so is a top goal, James said. Both Blue Origin and Mu Space Corp also aim to send everyday citizens to outer space.
1,000 signatures of people who want to travel to space, god speed to @blueorigin on their ninth mission, and thanks for care on mu Space-1 payload pic.twitter.com/VI3ZtAZuDJ

— James Yenbamroong (@JamesWorldSpace) July 18, 2018
James, who studied aerospace engineering in Los Angeles, said he believes Thailand could see tangible benefits.
"I believe satellite applications are beneficial to people, particularly in remote areas," he said. Satellite, for example, can be used to deliver distance learning to students in rural schools or e-health services in far community clinics."
Another of Mu Space Corp's goals is to launch its own satellite in the 2020s. That satellite will be sent aboard another of Blue Origin's rockets, the New Glenn, which is currently under development. The new satellite is expected to provide satellite communication across the Asia-Pacific region for at least 15 years according to James.
Blue Origin was founded in 2000 at the dawn of the commercial space race. Like Elon Musk's SpaceX, it is developing affordable, reusable launch vehicles for suborbital and orbital flight to ferry cargo and hopefully tourists into space.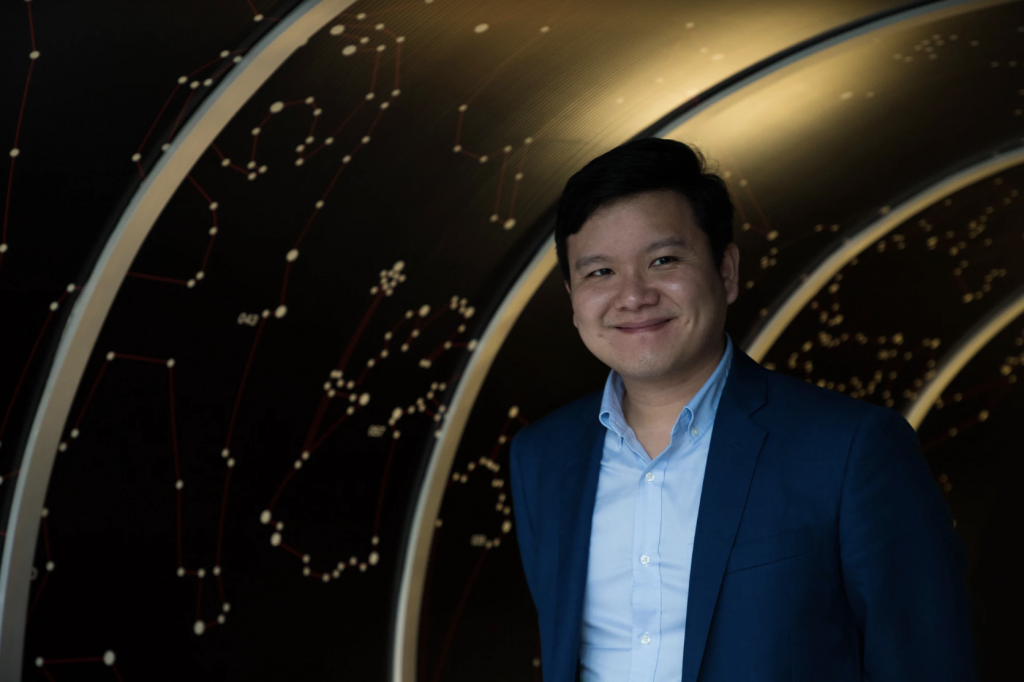 James said many people living in rural areas do not have full access to technology and communications. He said the Thai government has a 14 billion-baht project to connect 4,000 remote villages to broadband, adding that many remain beyond the reach of digital infrastructure.
"A communication satellite is an ideal solution to provide these villages and the people with broadband, which is essential to rural and social development," he said.
The space industry worldwide is predicted to reach a worth of USD$2.7 trillion (฿90 trillion) within the next 30 years. Space technology in Thailand is largely an unexplored market and James hopes to join the race.
He said he hopes to make space technology a more understandable topic for society and encourage people to join the field.
"To promote better public understanding about space, we're building soon an open research lab here in Bangkok to test the space products we're developing and showcase them to the public," he said. "These products would include space suits, gloves and gadgets."
A Thai native, James attended secondary school in New Zealand and then studied aerospace and mechanical engineering at UCLA. He said that he learned about satellite systems while working with Northrop Grumman on unmanned vehicle systems.
"I like anything about space and satellite technology," he said. "Since when I was young, I'm already fascinated with the moon and the constellation you see when you look in the sky at night."