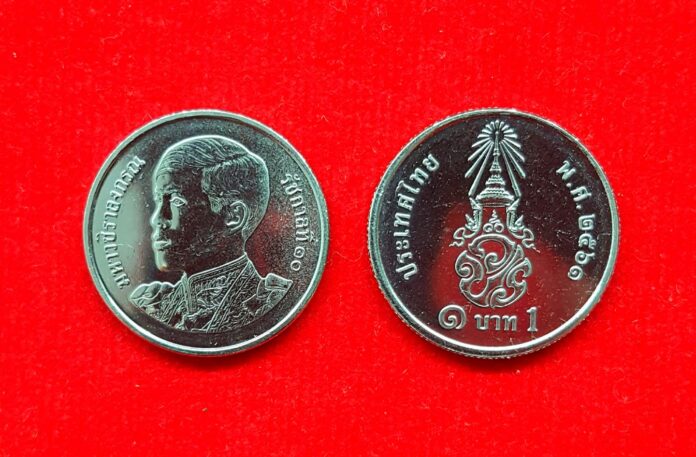 BANGKOK — Search your pockets right now. Some of those 1 baht coins might actually be worth 400 times their official value.
Four years to the day later, the same antique shop behind an infamous offer to buy 10 baht coins for 100,000 baht, is back with a new bounty.
Panan Jewelry announced it's willing to buy 1 baht coins issued under King Vajiralongkorn on which – due to minting errors – his portrait and the image on the reverse are not inverted.
The shop says it will buy each of the misprinted coins for 400 baht each. It was not immediately known how many made it into circulation.
In 2014, the shop made headlines when it offered to buy 10 baht coin issued in 1990 for 100,000 baht each. The high price was because only 100 were produced that year. The announcement went viral and to this day prompts frequent inquiries to news sites that reported it.