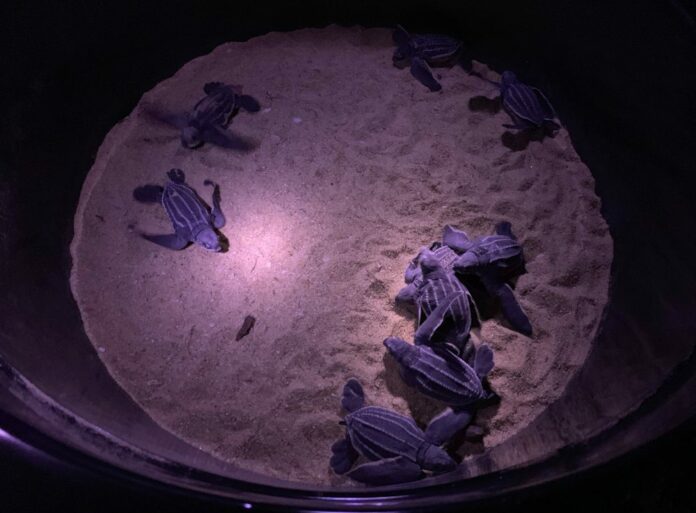 PHANG NGA — The first clutch of rare turtle eggs laid on a Thai beach last year hatched last night, officials said Tuesday.
Forty-eight of the hatchlings, the first left there by a leatherback sea turtle since 2013, made it to the sea Monday night, with one dying in the nest. They were laid by a turtle that came ashore Dec. 17 on the beach in Phang Nga province, according to marine officials.
The marine department said the turtle laid 118 eggs, 89 of which were fertilized. The first baby turtle emerged from the nest just after 7pm on Monday.
After disappearing from Thai beaches for five years, three leatherback turtles laid eggs on Phang Nga beaches in less than a month. Marine experts said it's an indication that the environment there is recovering.
Officials set up a livestream feed near the turtles' nests for public monitoring and to prevent the eggs from being disturbed or stolen.
Leatherback turtles are considered the largest of all living turtles. Their population worldwide is rapidly decreasing, and many have died from eating plastic waste in the sea.
Related stories:
Public Invited to Monitor Latest Rare Turtle Egg Discovery
First Since 2013, Rare Turtle Lays Eggs on Thai Beach: Expert (Video)