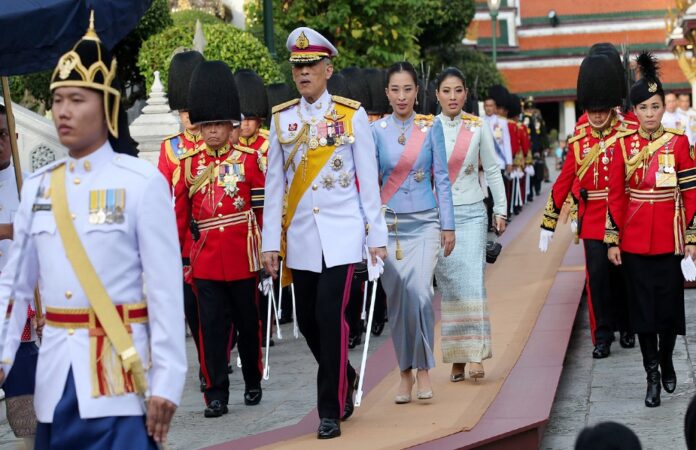 BANGKOK — Special coins commemorating the upcoming coronation of King Rama X will be available for reservation on March 4, the Royal Mint said Thursday.
Coins will come in a wide range of prices – from ordinary 20 baht coins to platinum-minted ones sold at a whopping 1 million baht. Reservations can be made from March 4 to April 4, finance minister Apisak Tantivorawong said at a news conference.
King Vajiralongkorn is set to be crowned in an elaborate ceremony on May 4. Related rituals will also take place on May 5 and May 6.
Reservations can be made at the Royal Mint headquarters on Rama VI Road, post offices and Counter Services in convenience stores. One person can only purchase one coin, and ID cards will be checked. Designs of the coinage have yet to be released.
The coins themselves will be mailed or available for pickup from June 1 onward, Apisak said. He added that revenue from the coins will be handed over to His Majesty the King.