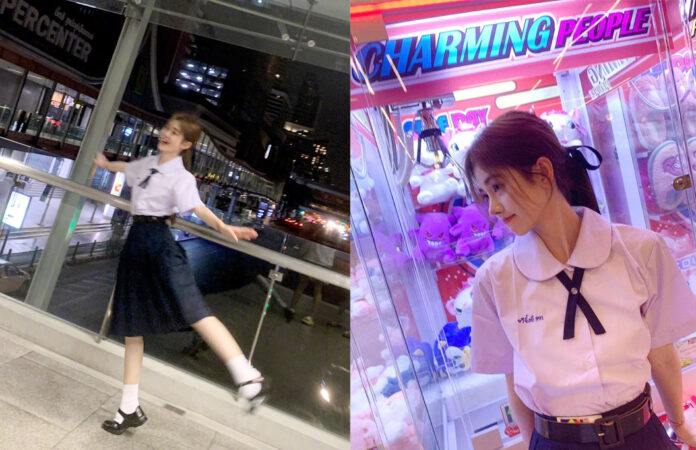 Thai fans of Ju Jingyi, a former member of SNH48 and actress in The Legend of the White Snake (2019), have rejoiced hugely after she posted a picture of herself wearing a Thai student uniform with her name "Ju Jingyi" embroidered on it along with her student code "991".
The picture, posted on Weibo, a Chinese social media, shows the actress in front of the Central World department stores' with the caption "Miss" after she came to Thailand in early February.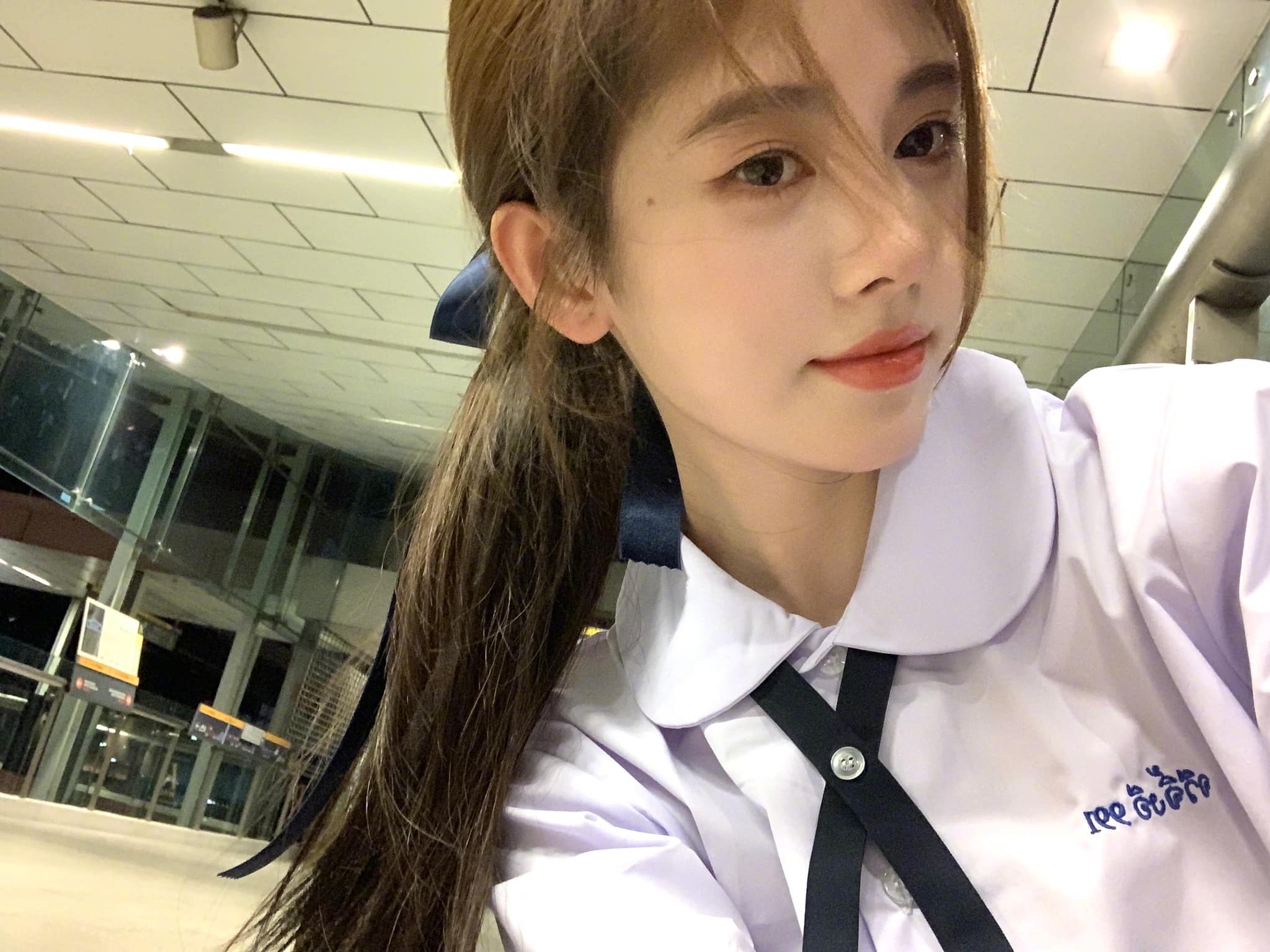 The Thai student uniform has become famous in China after the Thai film First Love (2010) and the series Girl From Nowhere – Season 2 on Netflix reached a largely Chinese audience.
Prachachat Business has researched the top 3 brands of school uniforms from 178 companies that manufacture school uniforms.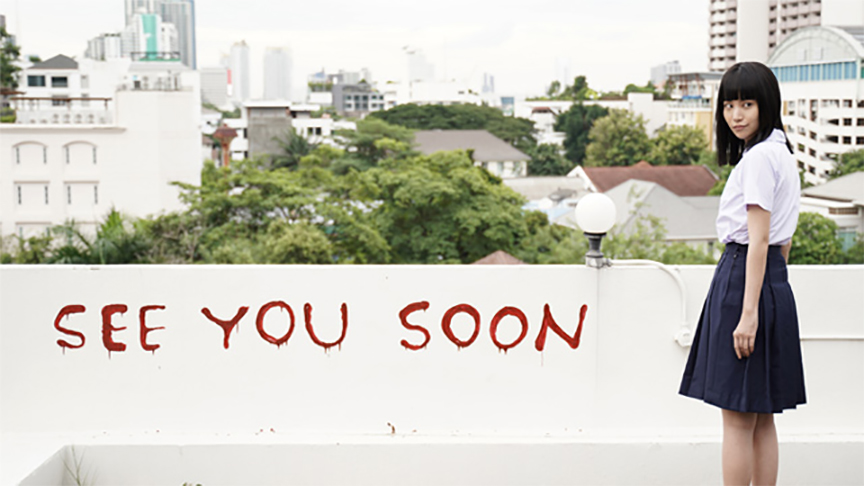 Trasamor
Samor Thing Garment Co., Ltd. was established in 1957 and has since been manufacturing Thai student uniforms for both academic, from kindergarten to high school, and vocational course including shirts and trousers for students.
The company also supplies special student uniforms such as international school uniforms. The company reported its 2021 revenue at 380 million baht, with a net profit of 9.1 million baht.
Nomjitt
Nomjitt Incorporation Public Company Limited was incorporated in the year 1962. Its latest financial report from 2021 shows that the company collected 99.3 million baht, with a net loss of 36 million baht.

Somjainuk Theves
Somchai Nuk Theves Limited Partnership is a long-established Thai manufacturer of school uniforms that grew out of a family business, Amornwattana.
The company was originally called Somchainum Banglamphu. The brand was originally established in 1955 and later renamed Somchainuk Theves in 1972. The company earned only 3.7 million baht in 2021, with a profit of about 350,000 baht.
It is clear from the financial figures that the business of uniforms does not yield large margins. Some companies are even making losses. However, it is important to note that financial health was examined during COVID-19. We need to continue to monitor whether the business is thriving.