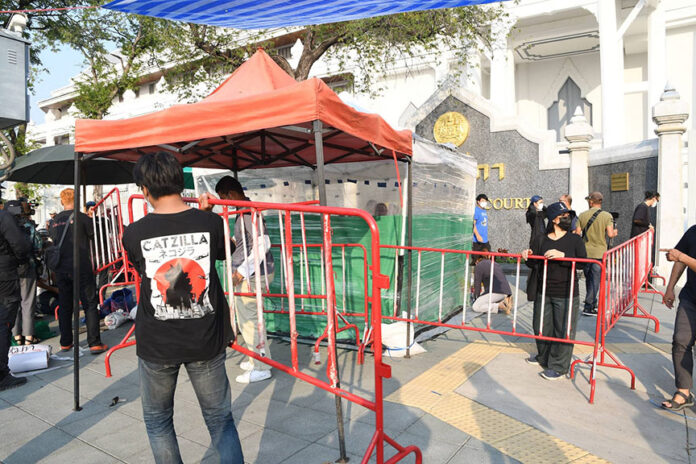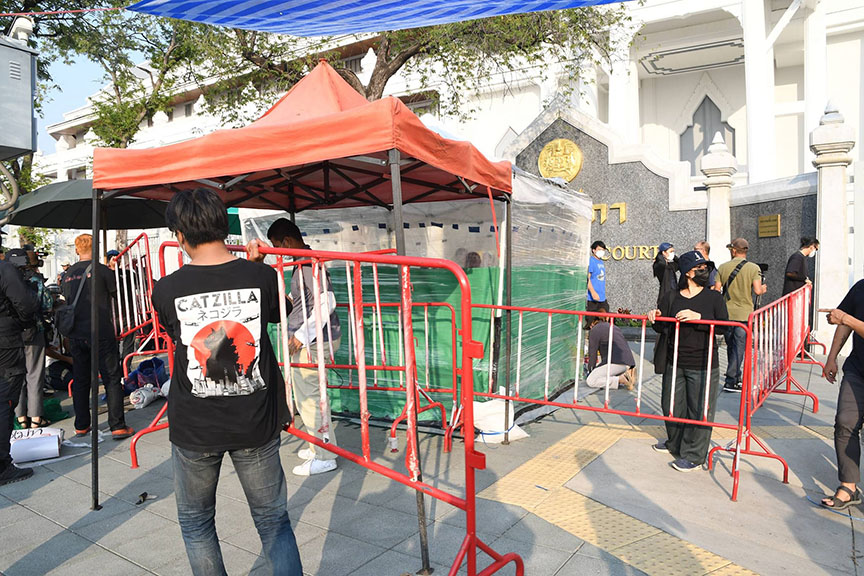 Kritsadang Nutcharas, attorney of political hunger strikers  "Tawan" Tuatulanon, 21, and Orawan "Bam" Phuphong, 23, said at a press conference on Sunday afternoon February 26, 2023 that the two will continue their hunger strike after 39 days because two pre-trial political detainees have yet been granted bail.
Speaking on behalf of the two, Kritsadang said the two want the court to recognise that these detainees should be presumed innocent until proven otherwise and the right to bail should be guaranteed.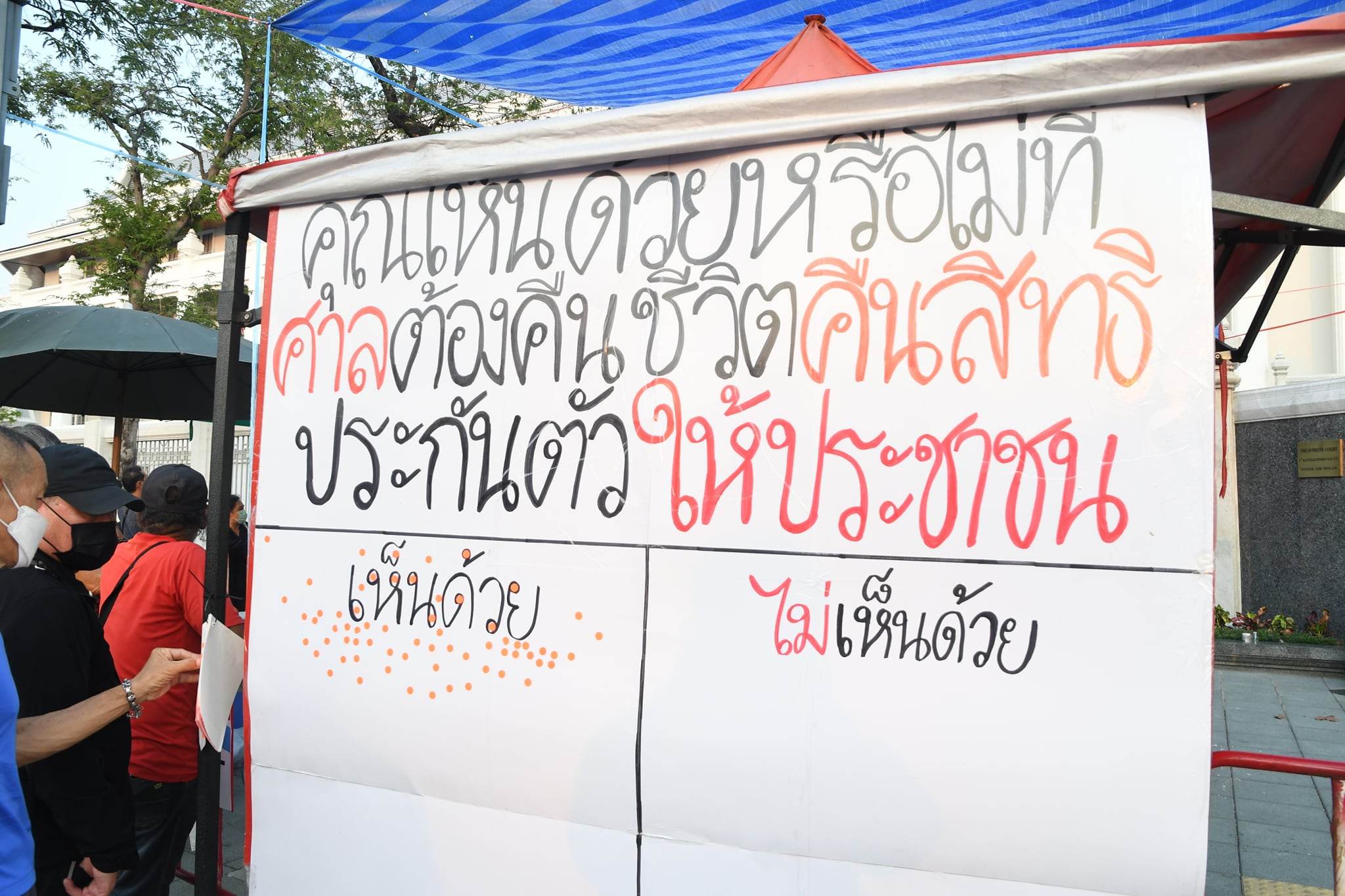 Kritsadang said doctors have advised the two return to hospital as they run the risk of developing sepsis if administered with intravenous therapy under unhygienic environment outside hospital.
The two left Thammasat University Hospital on Saturday and are now camping outside the Supreme Court. The lawyer said the staff of the two have received threatening phone calls. The two will seek the court's permission to move inside the gate of the court on Monday.
Related Articles :