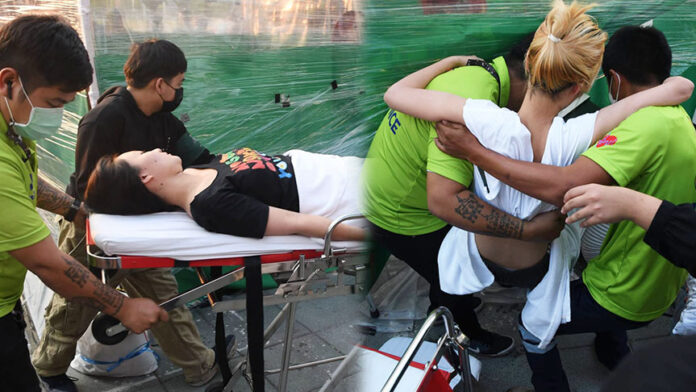 Political hunger strikers Tantawan "Tawan" Tuatulanon, 21, and Orawan "Bam" Phuphong, 23, left Thammasat University Hospital late Friday afternoon, February 24, 2023 to continue their hunger strike outside the Supreme Court.
Protesters set up clear plastic tents for Bam and Tawan to make a sterile room. Inside are two beds with a small air conditioner for them because they are very weak. There is also a steel panel to block people's approaches.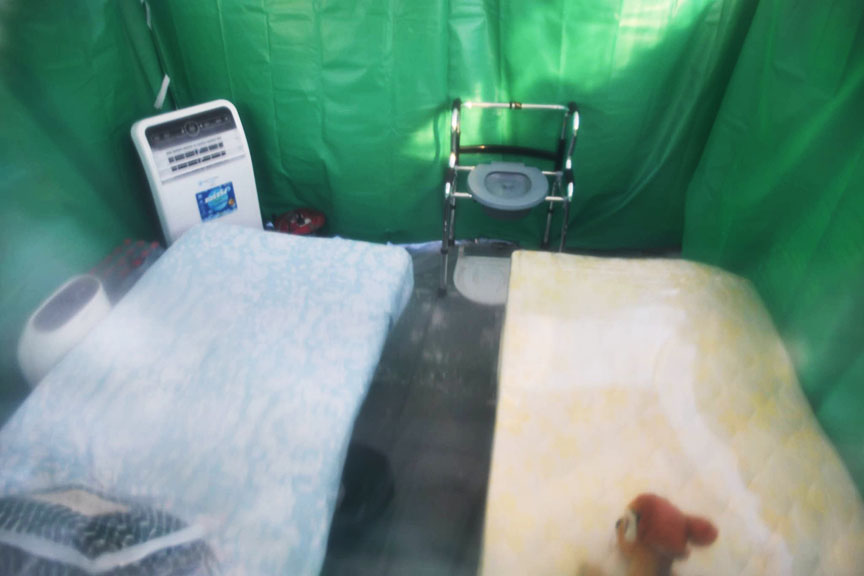 The two women have been on hunger strike since Jan 18. Their three demands are: reform of the justice system, bail rights for all pre-trial political prisoners and pending for all political parties to support the abolition of the lese majeste and sedition laws.
They still look very frail after being hospitalized at the Thammasat University Hospital.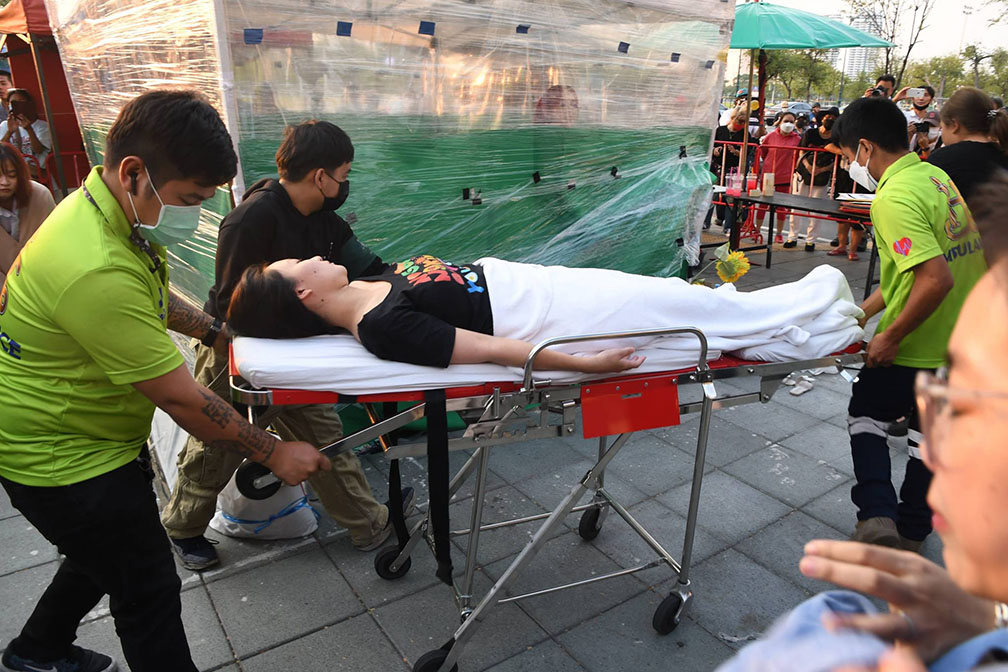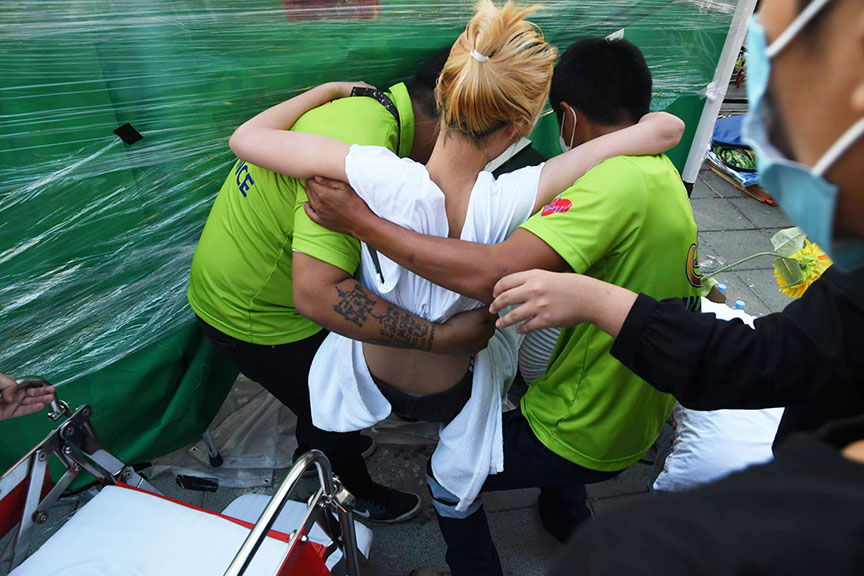 Bung Natiporn Sanesangkhom, an activist who is a close friend of Tawan and Bam, said that both of them were in pretty bad condition. Taiwan has lost much of the weight after 37 days, but the claim has not been fulfilled. This move raises questions for the courts that have the power to decide a person's life or death.
Suchart Phupong, Bam's father, stated that because of their long period of fasting, the doctor advised Bam and Tawan not to eat anything during this time.  Because it can cause death. All they can eat is rice water.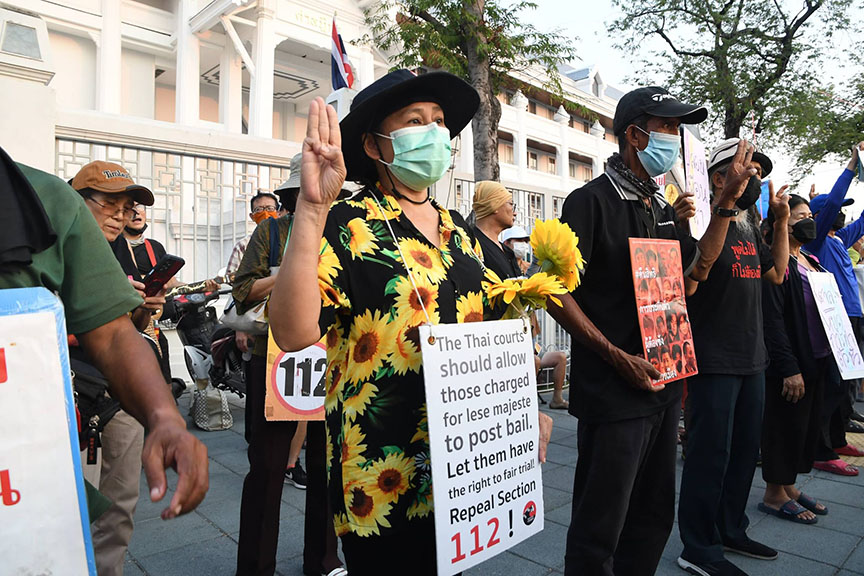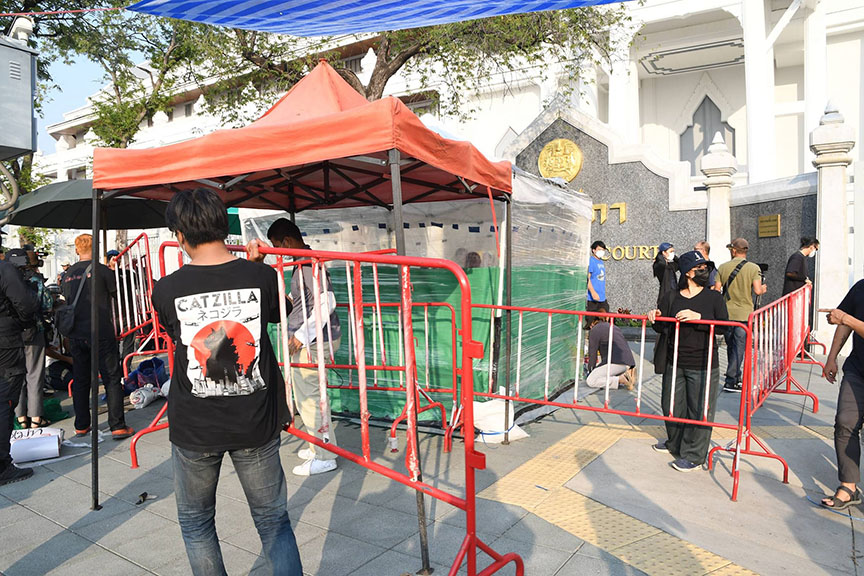 Related Articles :