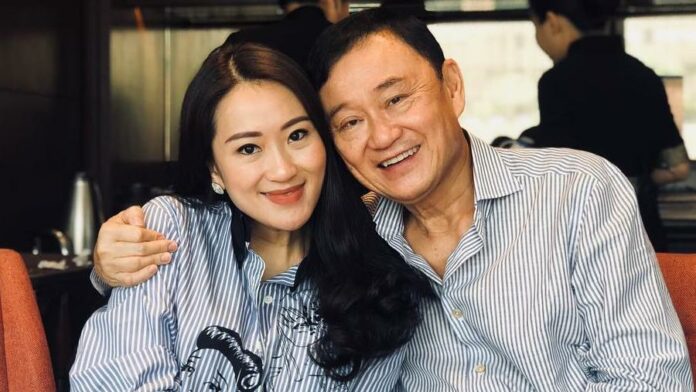 Ousted and fugitive former premier Thaksin Shinwatra said there will be three PM candidates for the Pheu Thai Party and each will be adept at different things.
Thaksin added during his weekly online talk Tuesday night that currently his daughter Paetongtarn Shinawatra, who's PM candidate, thinks party chief advisor Srettha Thavisin, who is widely believed to be made another PM candidate, should become PM while Srettha thinks it should be Paetongtarn.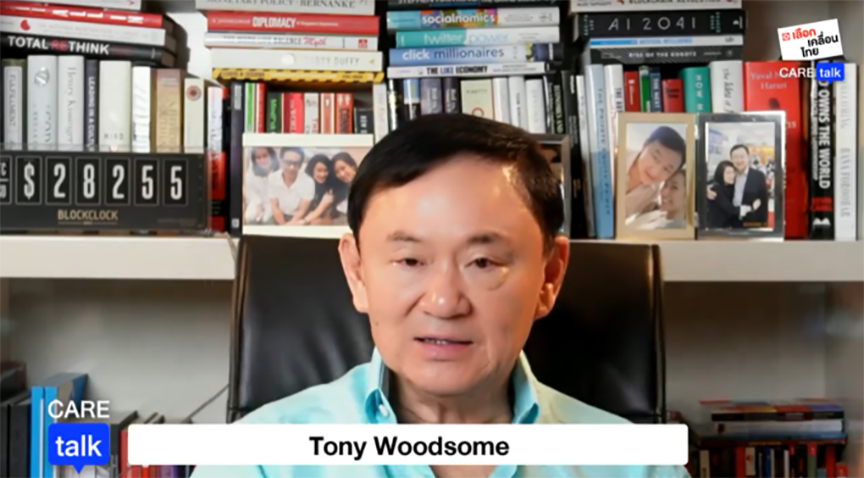 Thaksin said the third PM candidate will be announced by April 5 and the person will have different proficiency from Paetongtarn who's good in connecting with the grassroots, the younger generation and technologies or from Srettha an experienced businessman with economic acumen. The two who didn't become PM would also help the PM.
Thanksin added Paetongtarn has been observing his work as a politician since she was 12 .
"If you asked me if she could be prime minister, I think she could. She will be pretty good. Now she is mature, so she can choose for herself whether to be or not. I can't dominate her because she has been growing up. It is up to her.
I have seen that she has dedicated herself to working with the party. The members of the party are very grateful to her. For me, as the founder of the Thai Rak Thai Party, I am also grateful that she has done a good job, even though she is pregnant. She has a character that I don't have. She's got her mother's DNA to mix with, so if she becomes PM, she will do better than me." said Thaksin.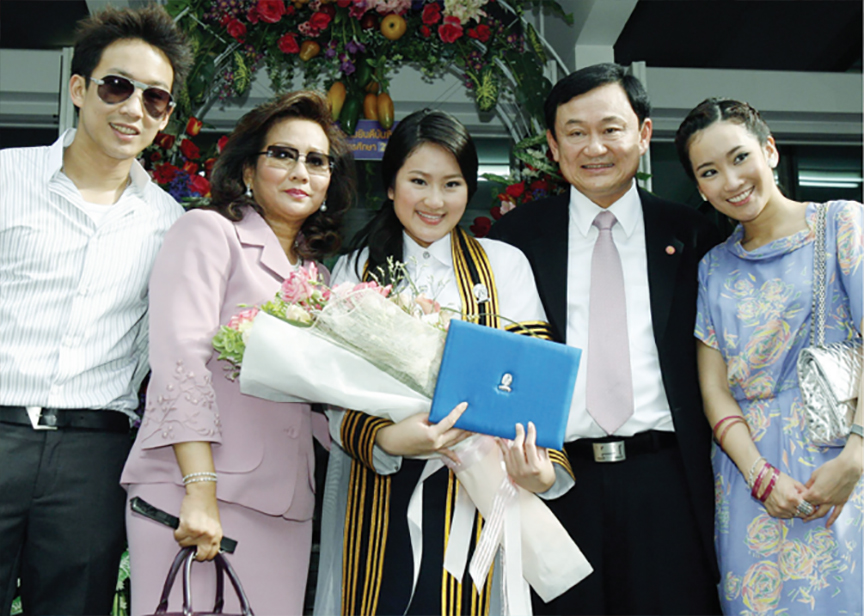 The former PM suggests the Pheu Thai Party may have to draw a raffle, referring to who the party should finally support as PM.
"It's depends on who can contribute more to the society at a given period. Personally, I think the person who will become PM must: first, love people and solve problems from from the basis of people's sufferings, second, must be worldly and tech savvy because we're not alone in this world, third, must understand the economy because it's an important part in making everyone happy."
Thaksin said incumbent caretaker PM Gen Prayut Chan-o-cha's thinking is outdated and cannot lead the country. Thaksin also said a coalition with Phalang Pracharath Party is "difficult".