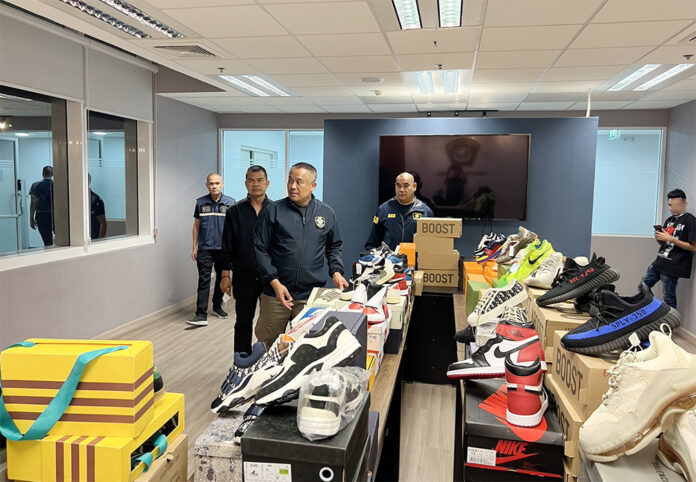 The gang that imported counterfeit branded products to sell to Thai and foreign tourists at a department store has been counterfeit arrested.
The Centre for Suppression of Intellectual Property Violation, together with the 191 Economic Crime Suppression Division under the command of Deputy National Police Chief Pol. Gen. Torsak Sukvimol and Pol. Maj. Gen. Amnat Triphot, deputy head of the Cyber Crime Investigation Division have joined the investigation and operation.
They applied for a search warrant at the Intellectual Property Court on March 22, 2023, and searched a business room on the third floor of the MBK Centre department stores, where counterfeit imported goods such as shoes were stored. The police found two foreigners guarding the room.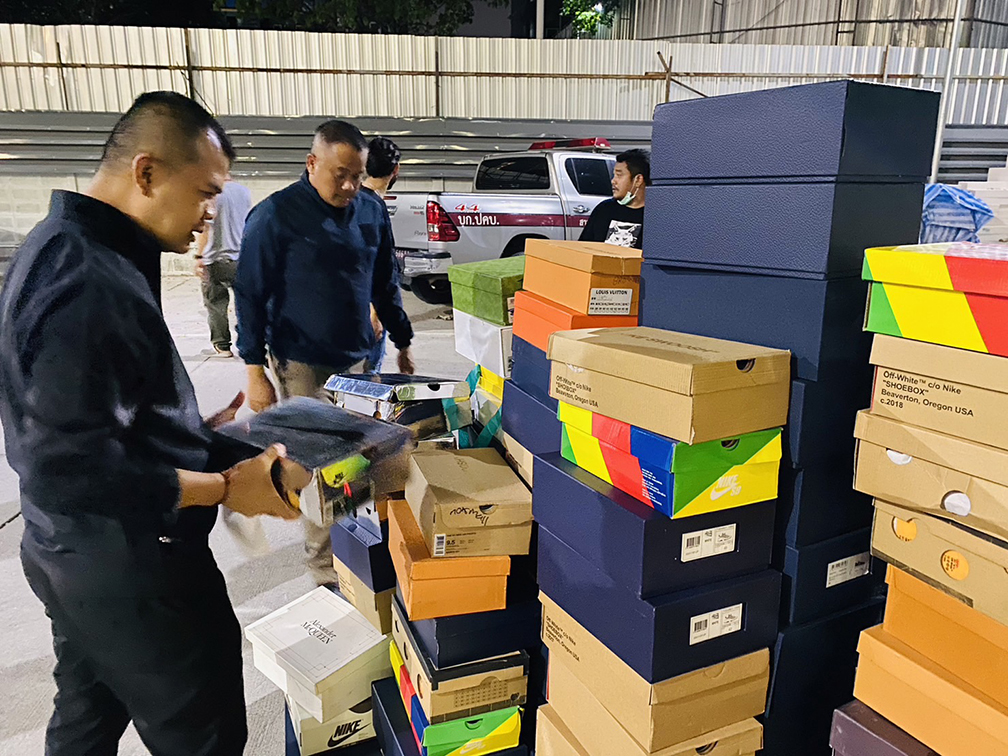 The operation began when the Intellectual Property Infringement Suppression Centre under the Royal Thai Police received a report about an Indian mafia network called "Babu".
The gang has imported counterfeit products imitating famous brands such as bags, clothes and watches to sell to Thai and foreign tourists at a department shop in the Pathumwan area.
The gang claimed that these products were either outlet goods or that they sent someone to buy them from abroad. They supply goods to more than 30 shops in the area.
The investigation found 591 pairs of counterfeit brand-name shoes labeled as if they were coming from the United States and Europe.
The guards accepted that these products would be sold to foreigners. They would tell them that this was a real product and sell at around THB 2,000 to 8,000 depending on the popularity. Police estimated the damage value to be as high as THB 5 million, excluding the damage value on the victims.
The police charged her with trademark counterfeiting and confiscated the disputed objects. The police handed the case over to the Economic Crimes Unit for further prosecution and to extend the investigation to all parties involved.