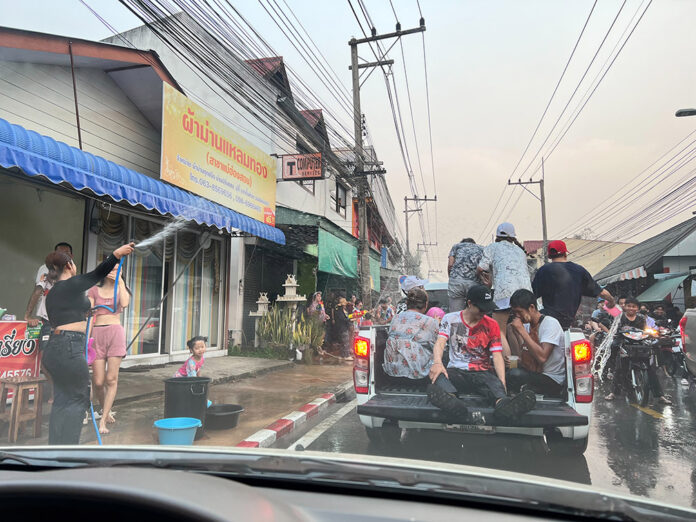 The Tourism Authority of Thailand (TAT), Mae Hong Son office, together with the private sector and local authorities, organized the Pai Relax Day Festival, also known as the Post-Songkran Festival, on April 20-21, 2023, near the Pai River Bridge, Mae Hi sub-district, Pai district, Mae Hong Son province.
The main activities are a water zone, a water tunnel, a music spectacle, local sports such as beach volleyball and water boxing, and local food and souvenirs. There are also local activities and the famous tube floating on the Pai River.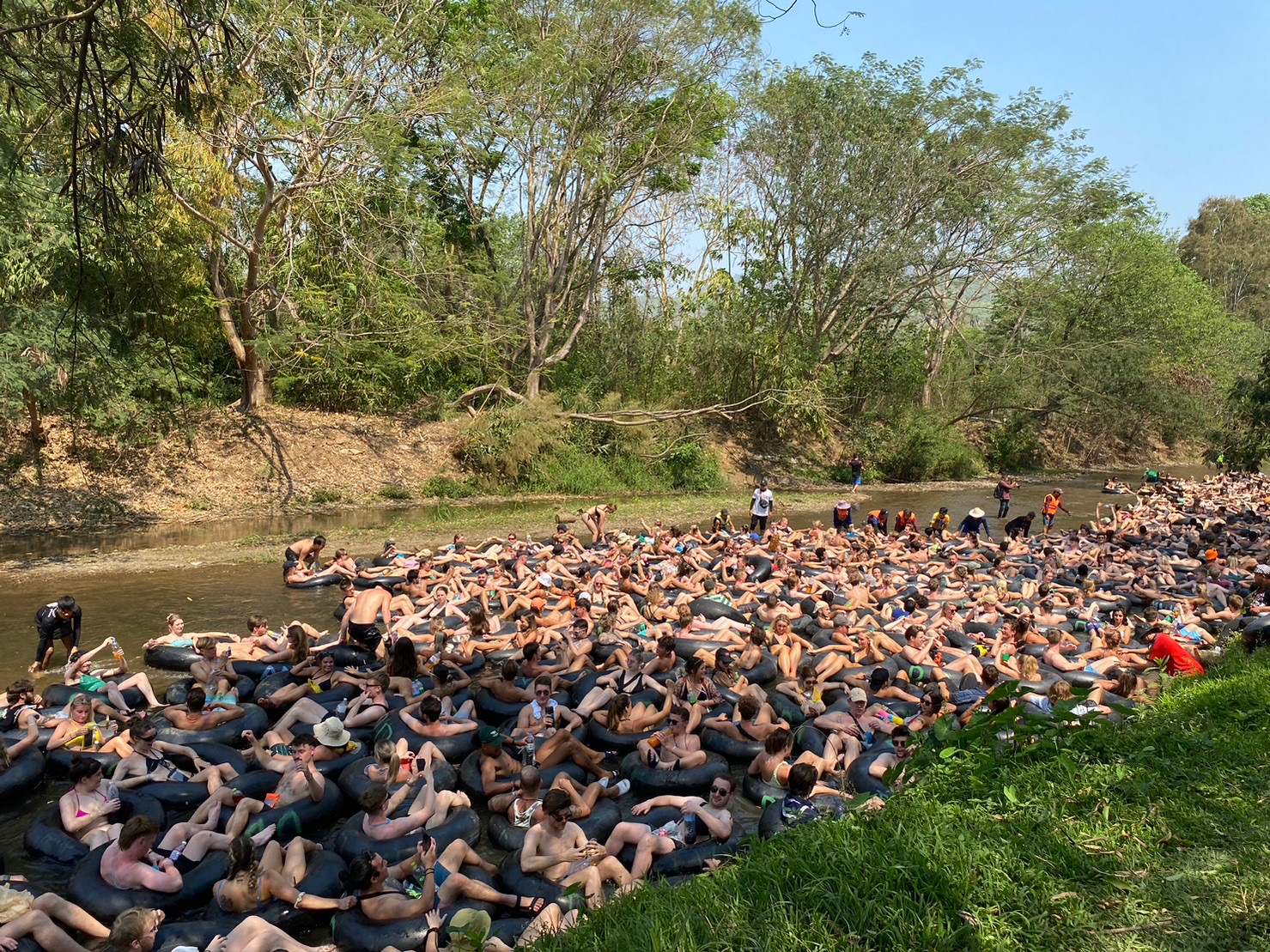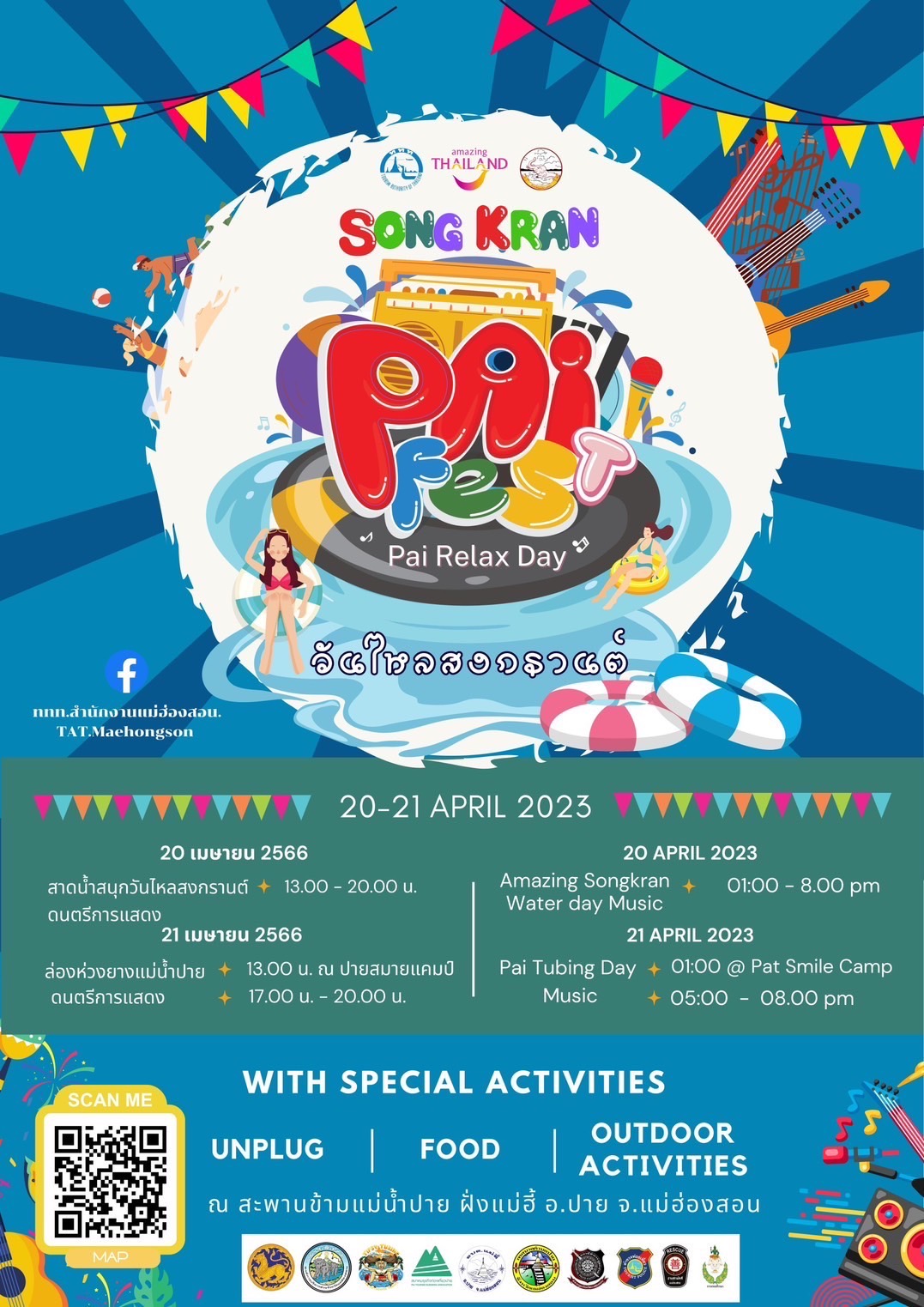 The festival will focus on environmentally friendly products and reducing waste by using containers made of natural materials or those that can be easily decomposed. The festival encourages participants to bring their own containers for food and drinks. There will be bins for segregated waste. There are no fees, no registration or MC. Participants can wear any outfit.
Pai is one of Thailand's most popular tourist attractions, both for Thais and foreigners. According to TAT, Mae Hong Son office, the average accommodation occupancy rate between April 13-17 was 35%. There were more foreigners than Thais as due to air pollution, Thai tourists cancelled their bookings by 10 to 15 per cent.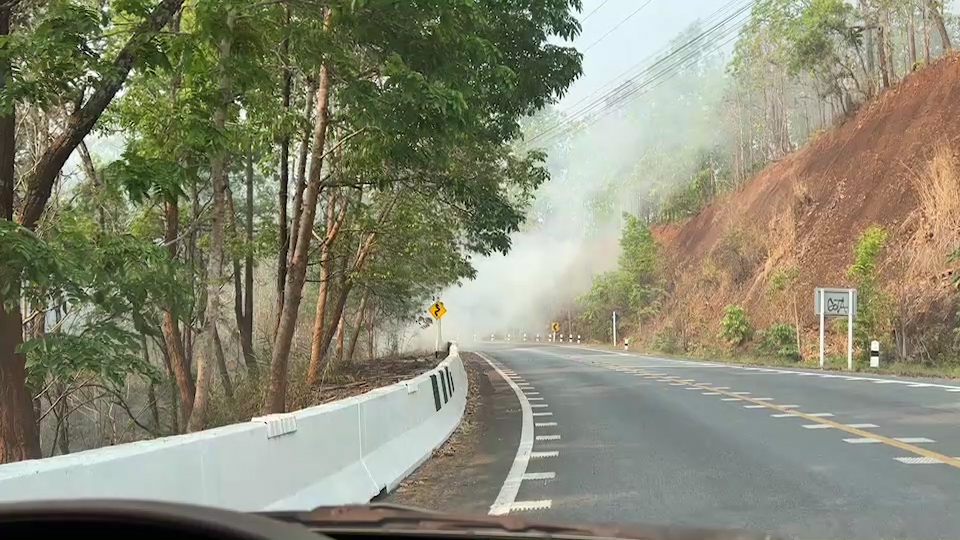 Although the number of foreign tourists decreased, there had been no cancellations. Some foreign tourists have travelled to beaches and the sea and are likely to return to Pai when the air pollution crisis improves.
Tiny particles in the air, also known as PM2.5, continue to increase in Pai. On 18 April 2023, a level of 189 micrograms per cubic metre was reported when a forest fire occurred at Doi Kio Lom Viewpoint, a popular roadside rest area in northwest Pai.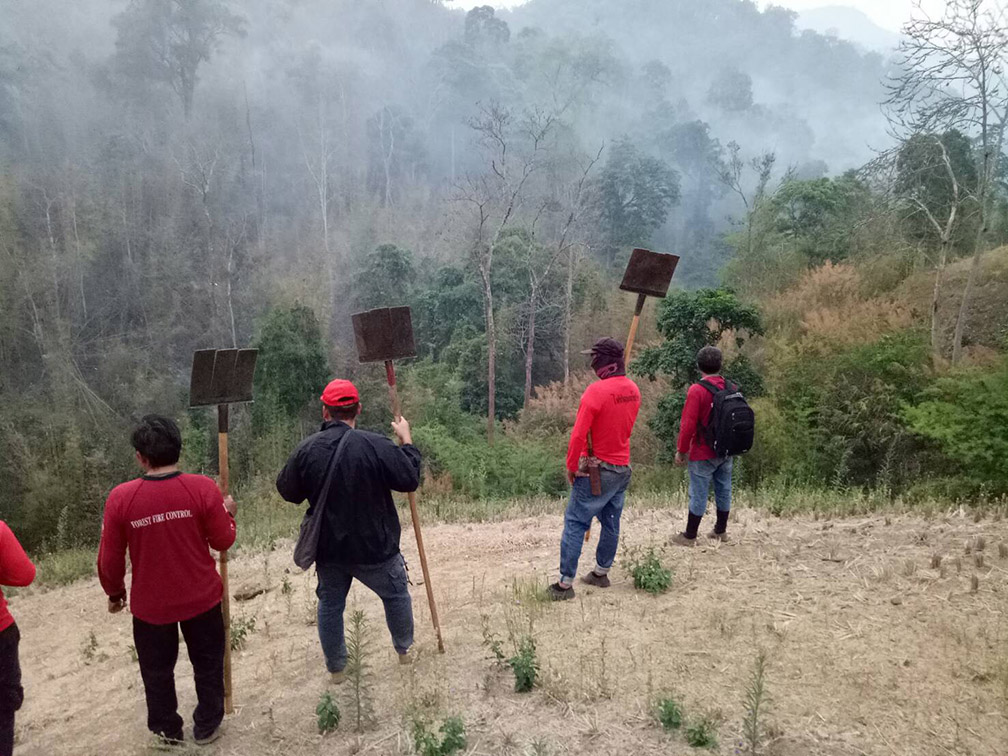 On April 17, 2023, the air pollution in Pai district is affecting locals and tourists after a severe forest fire occurred after some illegal forest fires took place. Officials had difficulty in bringing the fire under control as the location is a steep mountain. The officials could only establish a fireproof line to prevent the fire from spreading to the residential areas.
Kanokporn Kumsornyong, a local woman from Pai district in Mae Hong Son province, said the droplets in Pai are so strong that she does not want to leave her house as it affects her breathing. Even when she is in the house, she has to close all the windows and turn on the air purifier as it is getting harder to breathe.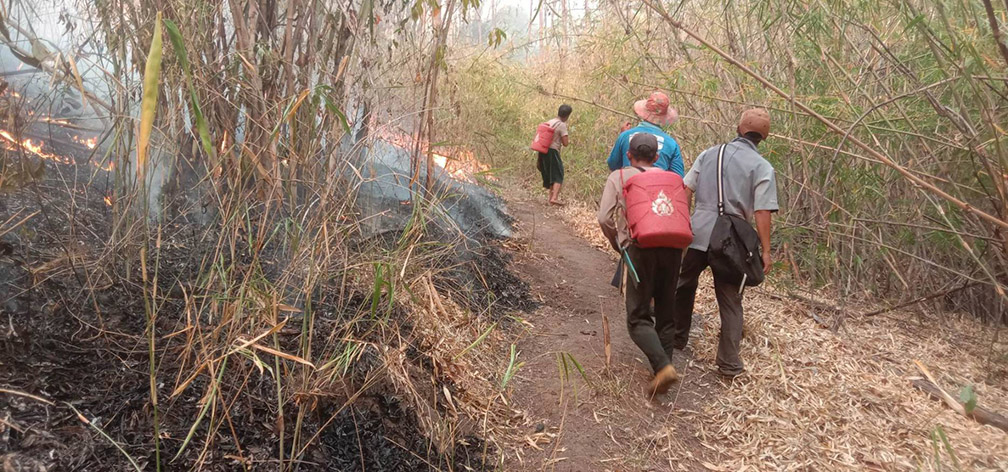 She said that Pai is in this crisis and some people are illegally burning the forest around Pai district, which is obstructing the view and causing breathing problems.
Sinsamut Phromsuwan, president of the Pai Tourism Association, says dust pollution in Pai is above average and affects the health of people and tourists, especially tourists from China and Europe who have booked their trips in advance and cannot change planes.