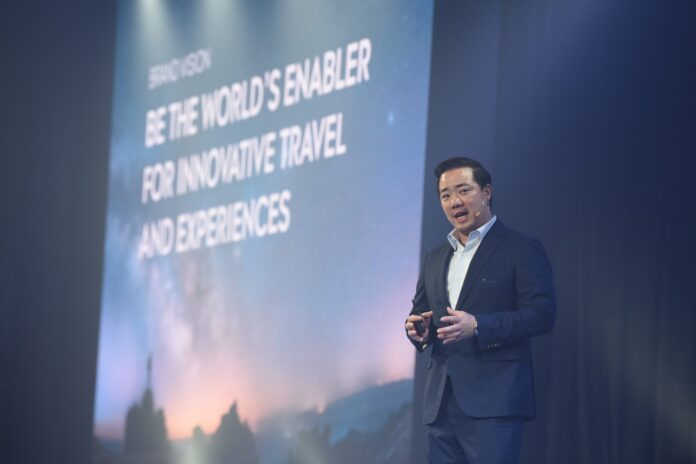 King Power Revamps Its E-commerce Platform, Kingpower.com, Under the Concept of "SHOP ALL POSSIBILITIES IN ONE CLICK!" Launching "THE POSSIBILITIES MAKERS!" –JJ, Thanaerng, 4EVE and Jeff Satur to Encourage People to Never Stop Seeking Possibilities in Life
April 25, 2023 – Mr. Aiyawatt Srivaddhanaprabha, CEO of King Power Group, has taken a significant step forward in revamping the KINGPOWER.COM platform to cater to the needs of modern shoppers in Thailand and abroad.
This is aimed at enhancing the online shopping experience for products at King Power and FIRSTER under the concept extended from the main theme of "THE POWER OF POSSIBILITIES."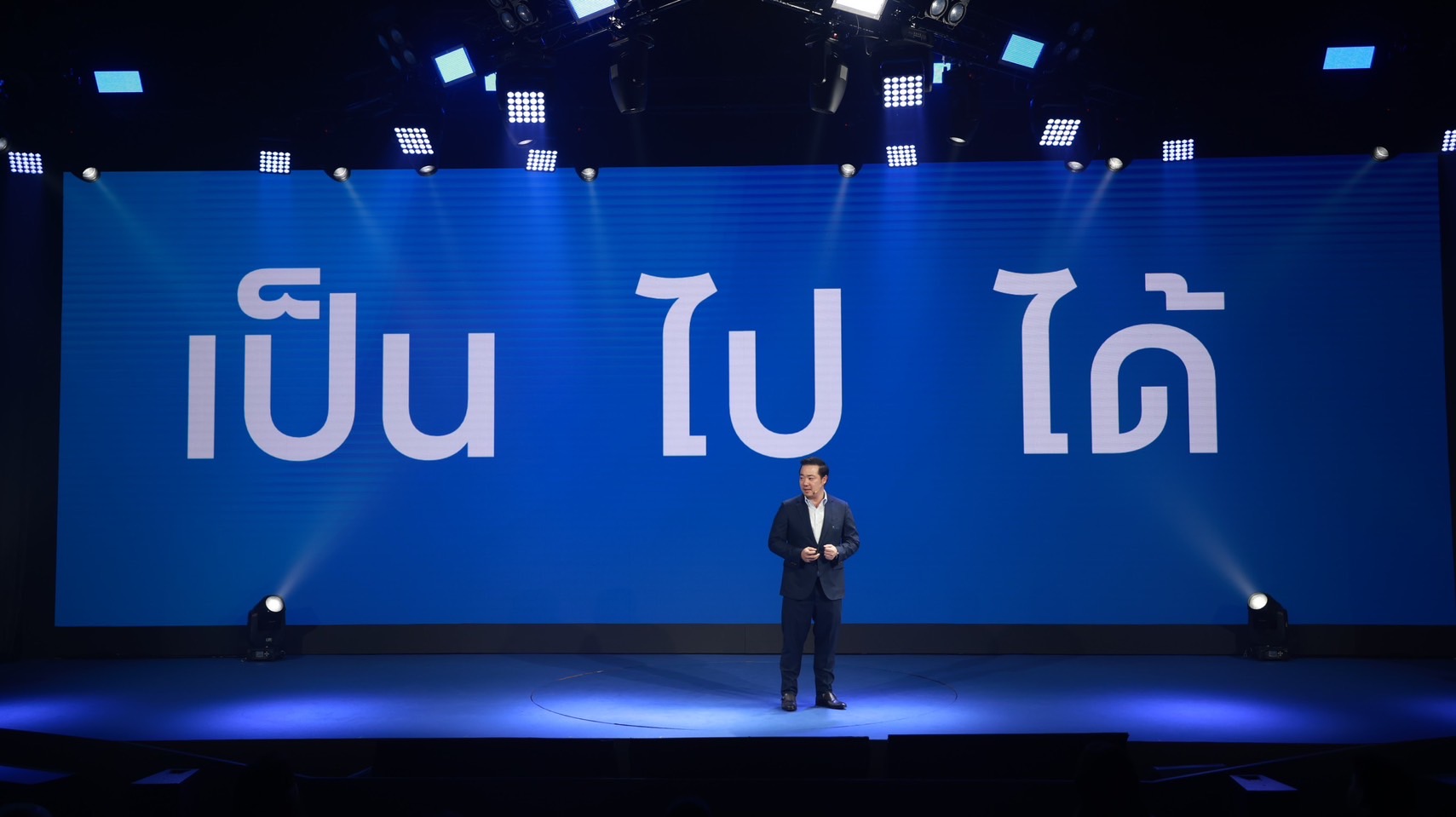 The goal is to provide an extensive range of products, not just duty-free items but much more. It is also launching "THE POSSIBILITIES MAKERS," represented by JJ, Thanaerng, 4EVE and Jeff Satur, as part of a new marketing campaign called "POSSIBLE" to expand the customer base beyond existing customers and reach a new generation of customers of all ages. The goal is to achieve a 20% increase in customer growth.
 Mr. Aiyawatt reveals that "in the past 2-3 years, King Power has overcome the crisis caused by the COVID-19 pandemic, which has had a severe impact on society and the global economy, affecting businesses, entrepreneurs, and the public.
During this time, the group had to pivot and rise to the challenge of adapting business strategy to cope with the impact of the COVID-19, in a way that had never been done before.
This involved collaborating with partners and employees to launch several online-specific campaigns, such as "SHOP SAVE STAY SAFE", which provided a means for both partners and consumers to sell and purchase various products and have them delivered straight to their doorstep, even when flights were unavailable; "KING POWER TEAM POWER," which has transformed over 12,000 employees into professional online sellers; and the "THAILAND SMILES WITH YOU" campaign (#ยิ้มให้โลกให้โลกยิ้ม) to promote Thailand to the world.
In addition, the group has taken the opportunity to prepare for the return of tourism in various dimensions. This includes an investment in major renovation at King Power Duty Free Suvarnabhumi Airport under the concept of "World Junction", aimed at creating a phenomenon of Duty Free World Class Shopping Destination to elevate the airport to be a world-class aviation hub that highlights the image of the complete flagship store of global brands.
The group also launched a new service at the airport called "KING POWER CLICK & COLLECT" through an online system, allowing for 24-hour online duty-free shopping that is easy to access and pick up both on arrival and departure.
Additionally, the group has expanded its business to embrace the trend of online shopping behaviour of the new generation by launching 'FIRSTER,' a multi-platform for beauty and lifestyle shopping in the form of O2O (Online to Offline) through both website and application.
Moreover, the group has opened a flagship store of "FIRSTER" at King Power Mahanakhon and Siam Square, covering an area of more than 2,800 square metre, and launched the trendy hotel, The Standard Bangkok Mahanakhon, at King Power Mahanakhon, which is Asia' s flagship of The Standard brand.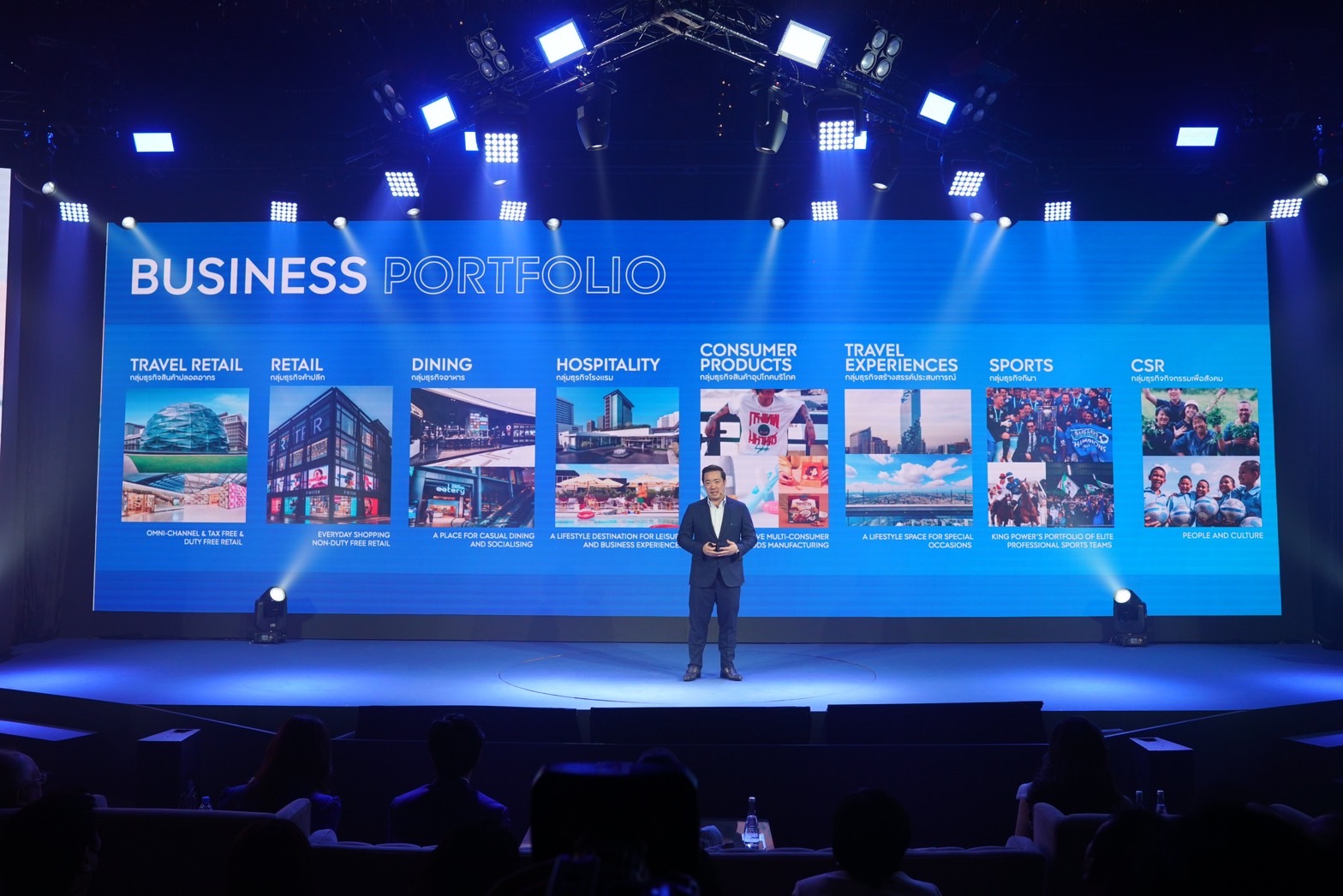 This hotel reflects all of The Standard's distinctive features from design, fashion, art, music, to its renowned restaurants like OJO, MOTT32, and TEASE ROOM. Lastly, the group has fully launched King Power Mahanakhon as Central Bangkok's landmark destination which fulfils the needs of Thai and international tourists by showcasing the identity of Bangkok, the vibrant capital city that blends all cultures and lifestyles together. All of these are just a part of a business plan aimed at stimulating the tourism atmosphere and driving the future of the Thai tourism industry.
After the COVID-19 pandemic, the economic slowdown has resulted in a complete change in everything. The crisis has turned into an opportunity, allowing online businesses to reach consumers worldwide, especially the E-commerce market and consumer behaviour trends during the New Normal era. Therefore, it has become the driving force for the organisation to transform and adjust product and service offerings towards digital transformation, aligning with the new trends.
This has led to the concept of "THE POWER OF POSSIBILITIES", where life does not stop searching for possibilities, leading the kingdom of King Power towards internationalisation through 8 business pillars, comprising Travel Retail, Retail, Dining, Hospitality, Consumer Products, Travel Experiences, Sports and CSR using the 4E strategy (4Es) – Enable, Encourage, Explore and Empower.
The goal is to provide excellent products and services, focus on creating added value for customers, and create new, seamless travel experiences for people around the world.
Currently, consumers demand more diverse and specific products. King Power has adjusted its online marketing strategy with the system "SHOP ALL POSSIBILITIES IN ONE CLICK!" by integrating the FIRSTER.COM application into KINGPOWER.COM to enhance competitiveness and deliver even better shopping experiences for all customers, whether they have a flight or not.
King Power has developed and expanded into Seamless Customer Journey that connects all shopping possibilities smoothly and quickly. In addition, King Power has added non-duty free products, such as travel-related items and household appliances, to FIRSTER.COM, which previously only had beauty and lifestyle products, bringing the total number of products on KINGPOWER.COM to over 250,000. These products can be accessed through the KINGPOWER.COM website and the KINGPOWER application.
 Customers who purchase products through KINGPOWER.COM can choose from the following types of delivery services: 1. Airport Pick-up Service: Receive products at the airport, both on arrival and departure, from King Power Duty Free Online; and 2. Home and Hotel Delivery Service in Thailand by FIRSTER: Receive products at home or hotel in Thailand for international customers travelling to Thailand and general customers without flights. They can choose from a wide range of leading global brands of various types of products.
In addition, King Power launches "THE POSSIBILITIES MAKERS"–JJ, Thanaerng, 4 EVE and Jeff Satur, who are new generation ambassadors with exceptional qualities such as vibrancy, approachability and a passion for travelling.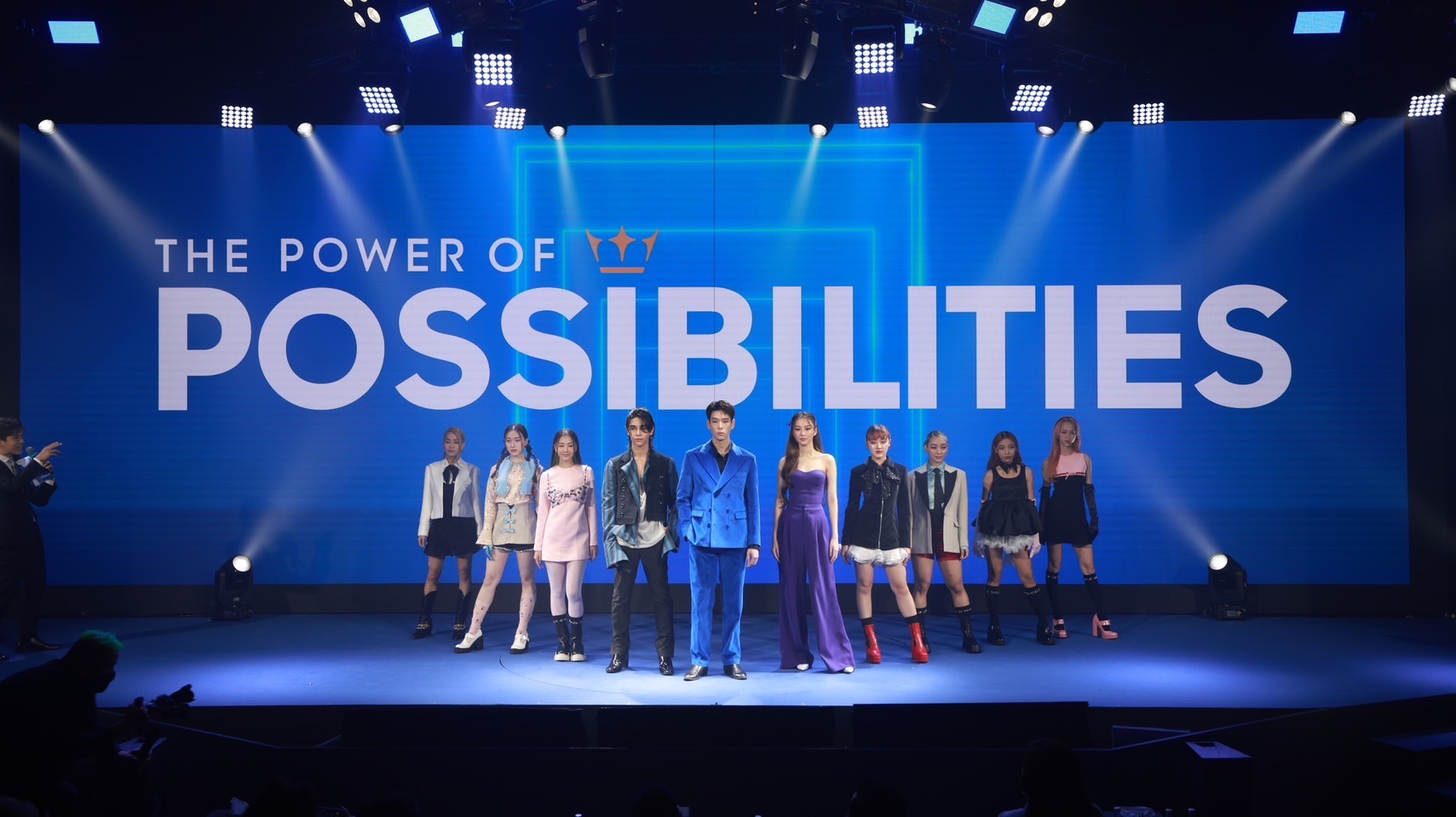 They join forces to spread the diversity of lifestyle in living a life that never stops searching for possibilities in their own way, presented through the 8 core business pillars of King Power as mentioned above in an interactive marketing format covering 360 degrees across various media throughout the year, including digital campaigns, on-ground and online activities, to create a personalised customer experience and provide new travel experiences for consumers and travellers.
The goal is to expand the customer base to the new generation, especially Gen Y and Gen Z, who have buying power, in addition to the existing customer base, which is mostly Gen X and Baby Boomers. This is to create long-term loyalty and experiences with the brand.
On the occasion of the launch of the new KINGPOWER.COM, King Power will offer an exclusive deal in the Click and Collect campaign from April 25-30, 2023. Simply shop for a minimum of 6,000 Baht and receive up to 15% discount, with an additional instant discount of 500 Baht (maximum 1,500 Baht) for every 2,000 Baht spent (terms and conditions apply).
In addition, to celebrate FIRSTER's anniversary, it is offering a variety of products with discounts of up to 30% during April 29-May 7, 2023 at King Power Mahanakhon at Siam Square Soi 7 branches.